Prince Harry, Meghan Markle's Lawsuit Announcement Shockingly 'Overshadowed' South Africa Tour
Meghan Markle's lawsuit announcement has overshadowed their royal tour.
The Duke and Duchess of Sussex embarked on their tour to South Africa. Things went well for Prince Harry and Markle who faced an intense backlash from the public weeks ago due to their obsession with privacy and for taking 4 private flights in a span of 11 days.
Many are convinced that Prince Harry and Markle's tour to Africa is a huge success until the couple made an unexpected move. The Duke and Duchess of Sussex filed a lawsuit against Mail on Sunday for infringement of copyright and misuse of private information after it published excerpts from the duchess' private letters to her dad, Thomas Markle Sr.
According to several royal sources, the bombshell announcement has overshadowed Prince Harry and Markle's tour. Many focused on their legal move instead of the causes they championed.
Royal correspondent Valentine Low, who wrote the paper's front story about the legal proceedings from Johannesburg, described Prince Harry's statement "astonishing," Town & Country reported.
He also added that the timing of the statement meant that he cut a story about the royal tour to "make way for a big piece on the legal proceedings." Thus, he was no longer able to cover the couple meeting the President Ramaphosa because he needed to dedicate more time to writing about the legal story.
"It has completely overshadowed the tour," Low said about Prince Harry and Markle's shocking announcement.
ITV's royal editor Chris Ship also shared Low's sentiment. For him, the duke and duchess' unexpected "statement has become the story."
"We had to drop our story last night on gender-based violence—an issue the duchess has been really keen to highlight—to talk about Harry and Meghan's relationship with the press," Ship added.
Prince Harry and Markle's legal move received mixed reactions from the public. Many believed that it is justifiable. However, some did not support the couple's move.
A spokesman for the Mail on Sunday has already addressed the issue by releasing a statement. According to him, the publication stands by the story it published and will be defending the case vigorously. They also denied that the letter was edited in any way that changed its meaning.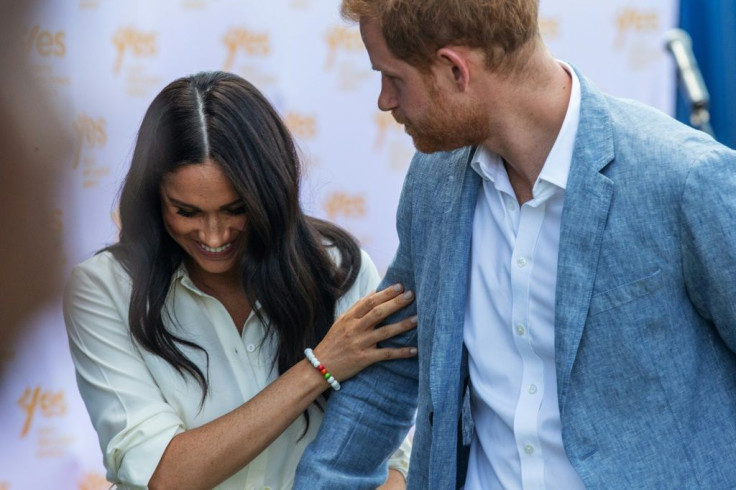 © Copyright IBTimes 2023. All rights reserved.