Prince Harry A Mess After Meghan Markle Gave This Advice, Netizens Claim
Prince Harry was a mess and looked exhausted after Meghan Markle advised him to make one particular move, according to some netizens.
The Duke and Duchess of Sussex have been subjected to different criticism from their lifestyle to their life choices. Many were not happy because they presented themselves as eco-warriors, but they still kept on taking private flights. They were also obsessed with privacy but still invite media on their engagements.
Just recently, Prince Harry and Markle got candid on ITV documentary. The couple admitted their struggles as royals and first-time parents. While some were moved with their revelations, some criticized them, in particular, Markle.
One netizen even blamed Markle for Prince Harry's current disposition. According to the online user, Prince William's brother looks tired and exhausted lately and this has something to do with Markle's advice.
"Harry is looking tired, sick and exhausted because he feels isolated. The Sussexes are an embarrassment. Meghan stated in the Telegraph interview that she encouraged H to be open about his mental health issues. No wonder he's a mess. In life, sometimes silence is healing and gold," the netizen wrote on Twitter.
However, many did not agree with the netizen. One said that "silence isn't healing and gold when it comes to mental health." Many also defended Markle because according to them, Prince Harry has been open about her mental health years before he met and married his wife.
"He was doing it before he met Meghan. It was William and Harry that admitted in their 'Heads Together' campaign that William encouraged Harry to talk about his feelings," a different online user opined.
Body language expert Judi James commented on the Duke and Duchess of Sussex's actions during their emotional interview. According to her, Prince Harry was showing signs of "sadness and grief" while Markle exposed her vulnerability.
Royal biographer Angela Levin also shared her opinion after watching the documentary. For her, Prince Harry felt and looked "incredibly miserable and unhappy." She also found Markle unhappy and "incredibly sad." Due to their emotional state, Levin felt that they couldn't help each other.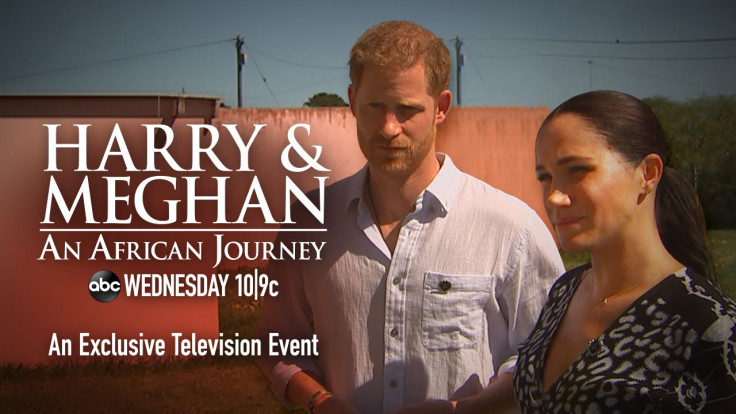 © Copyright IBTimes 2023. All rights reserved.