Prince Harry, Prince William Only Discussed 1 Topic During Tense Chat Post-Oprah Interview: Report
KEY POINTS
Princes William and Harry only discussed Princess Diana's statue when they talked after the Oprah Winfrey interview, a report says
Their communication has reportedly been "sparse and over email and WhatsApp"
The brothers are expected to reunite for the unveiling of Princess Diana's statue in July
Prince William and Prince Harry have already talked after the latter's interview with Oprah Winfrey, but a report says their chat had nothing to do with the Duke of Sussex and his wife Meghan Markle's bombshell revelations.
Prince Harry and his older brother spoke about the statue of Princess Diana they had commissioned in honor of their late mother, an unnamed source told Us Weekly. It "was the only topic they discussed" during the tense chat, per the insider.
"The conversation Harry and William had after the big interview didn't end well. And yes, they agreed over the statue, but communication between them was sparse and over email and WhatsApp," the source told the outlet.
Prince Harry and Markle, who are expecting their second child, a baby girl, made several shocking revelations during their CBS sit-down with Winfrey in March, including allegations of racism against the royal family. According to the source, the Duke of Sussex, who has not seen his older brother or other family members since he and Markle left the U.K. last year, is "trying not to overthink the consequences that may arise upon his return" to his home country.
Prince Harry and Prince William are expected to reunite for the unveiling of Princess Diana's statue on July 1 in the Sunken Garden at Kensington Palace, but the source said the Duke of Cambridge wants them to meet prior to the event.
"All eyes will be on them at the unveiling, critics will be analyzing their every move and how they interact with each other. [Prince William] doesn't believe that it's feasible for them to reunite in the public eye without showing signs of tension if they don't thrash out their differences in advance," the tipster told the outlet.
Prince William and Prince Harry commissioned the statue to mark their mom's 20th death anniversary. However, it was delayed, and they changed their plans to instead unveil it on what would have been her 60th birthday.
"The statue is to reflect on Diana's legacy, not their feud, and William wants to keep it that way," the source continued. "The statue is to reflect on Diana's legacy, not their feud, and William wants to keep it that way."
Prince William has been uncomfortable talking to his younger brother over the phone after their conversation leaked, Us Weekly previously reported. The Duke of Cambridge wasn't happy that Markle's friend, TV personality Gayle King, gained access to the contents of his private chat with his brother following their interview with Winfrey.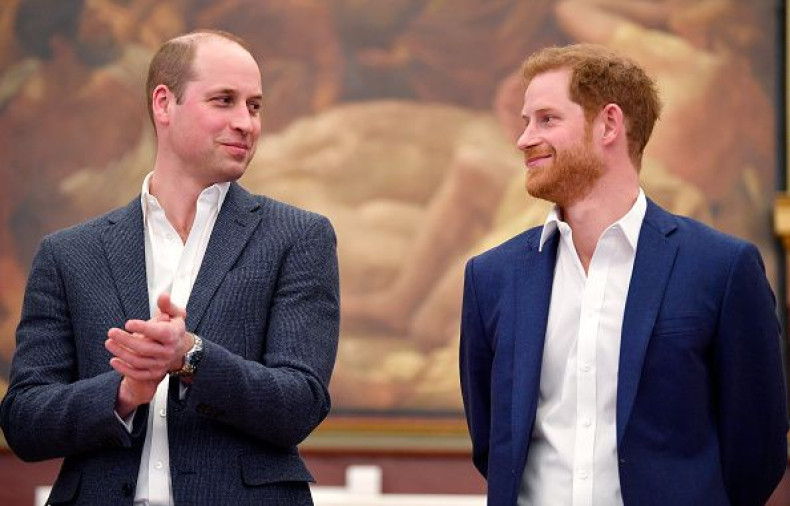 © Copyright IBTimes 2022. All rights reserved.