Prince Harry Shares Struggles, Trauma After Princess Diana's Death, Being A Member Of Royal Family
KEY POINTS
Prince Harry opened up about his struggles after losing Princess Diana in the docuseries "The Me You Can't See"
Meghan Markle's husband said there was a time when he was willing to drink and take drugs to reduce his anxiety and stress
The Duke of Sussex said it was Markle who moved him to seek help for his mental health and change for the better
Prince Harry got candid about the difficulties and trauma he suffered after his mom Princess Diana's death and as a member of the royal family.
The Duke of Sussex did not have it easy even if he is a royal. In the new Apple TV+ docuseries "The Me You Can't See," Prince William's brother detailed how the trauma of losing his mom at an early age and being a member of the royal family affected him.
"Twenty-eight to 32 was a nightmare time in my life, freaking out every single time I jumped in the car and every single time I see a camera," Prince Harry was quoted by Entertainment Tonight as saying in the series. "I would just start sweating. I would feel as if my body temperature was two or three degrees more than anything in the room. I would convince myself my face was bright red and everyone could see how I was feeling, but no one would know why, so it was embarrassing."
Meghan Markle's husband admitted that he returned to using substances in his late 20s. He did it to cope with his anxiety and stress.
"I was willing to drink, I was willing to take drugs. I was willing to try and do the things that made me feel less like I was feeling," he continued.
"But I slowly became aware, OK, I wasn't drinking Monday to Friday, but I would probably drink a week's worth in one day on a Friday or a Saturday night. I was by myself drinking not because I was enjoying it, but because I was trying to mask something."
Prince Harry went on to say that he was completely unaware of what he was doing at the time. Meanwhile, as a member of the royal family, he was told to "just play the game" to make his life easier. However, "I've got a hell of a lot of my mum in me," he added.
Prince Harry said that meeting Markle led him to seek treatment for his trauma. He recounted an argument they had which made him realize that if he wouldn't seek therapy and fix himself he would lose the woman that he would be spending the rest of his life with.
The Duke of Sussex also told Dax Shepard in an "Armchair Expert" podcast episode that it was Markle who moved him to seek help for his mental health. However, royal biographer Angela Levin, author of "Harry: A Biography of a Prince," reacted by saying Prince Harry either lied in the podcast interview or during their previous interview.
"When I interviewed at length in Kensington Palace in 2017, I asked him if he was going because Meghan suggested it. I asked if she had persuaded him. He said, 'Absolutely not, she's had nothing to do with it, it was William," Levin said.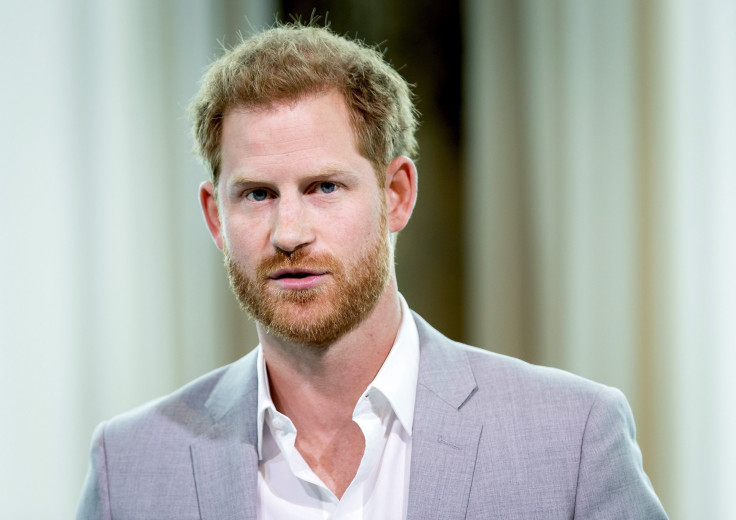 © Copyright IBTimes 2023. All rights reserved.