Prince Harry Slammed On Twitter After Comments About Prince William's Kids In Interview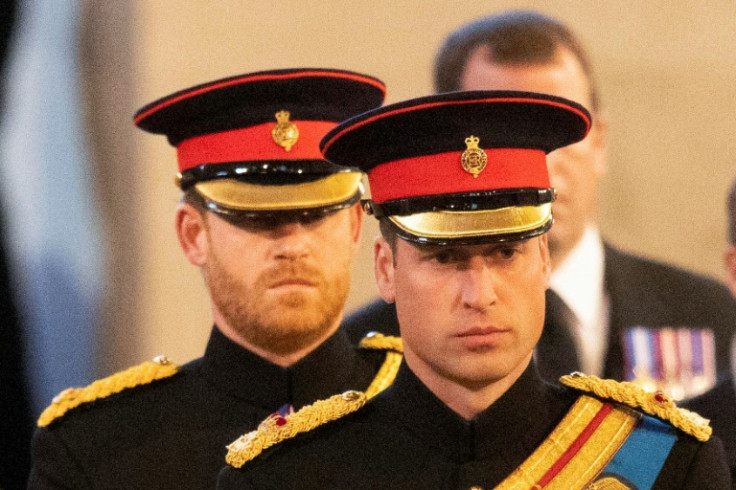 KEY POINTS
Prince Harry said he worries his nephews or his niece will feel like a "spare," as he has
Some Twitter users slammed Prince Harry for mentioning Prince William's kids in an interview
Royal fans insisted that the Waleses' children have a loving family with caring and mature parents
Prince Harry received criticism online after bringing up his nephews and niece in an interview while promoting his newly released memoir "Spare."
The Duke of Sussex told The Telegraph Friday that he was concerned one of Prince William and Kate Middleton's children — Prince George, 9, Princess Charlotte, 7, and Prince Louis, 4 — will feel like a "spare," as he has.
In his book, Prince Harry claimed that the labels heir and spare, which were used to reference Prince William and himself growing up, had a negative impact on their relationship as brothers. He claimed that growing up he was "the shadow, the support, the Plan B" in case his brother needed "backup, distraction, diversion and, if necessary, a spare part."
"Though William and I have talked about it once or twice, and he has made it very clear to me that his kids are not my responsibility, I still feel a responsibility knowing that out of those three children, at least one will end up like me, the 'spare,'" Prince Harry told The Telegraph. "And that hurts, that worries me."
Twitter users called out Prince Harry for the mention of the children, pointing out that Prince George, Princess Charlotte and Prince Louis were not his kids and he should not be commenting on them in interviews. Some urged him to focus on his two children with Meghan Markle, Archie, 3, and Lilibet, 1, instead.
One Twitter user said they believe Prince Harry "crossed a line" by talking about his brother's children.
"Whatever you may think of Harry's latest interview, William is quite right that his 3 children are not Harry's concern," royal commentator Victoria Arbiter wrote. "William and Kate's children are probably the most well-adjusted kids the monarchy's ever known and that's entirely because of their parents' commitment to their physical and emotional wellbeing."
"William and Catherine have a stable and loving relationship with both sides of their family. Their children are surrounded by love and attention. They don't need a warped stranger impinging on them," a third user commented.
"William has clearly worked hard to make sure his kids have a normal life and don't suffer the way he did. It's SICK for Harry to ignore that just to get a reaction out of his family," another tweeted.
However, another person pointed out that Prince Harry "is the only person on earth who knows what it's like to be called the 'spare' so maybe his concern is that he doesn't want his nephew (and niece) to experience the same."
"Most probably Harry is right with this," a second user commented, referring to the prince's comment that one of William's kids could end up being a "spare" like him.
"One day Prince William's kids will thank Uncle Harry 'cause trust, [little] Louis ain't about that life!" another tweeted.
Since its release on Jan. 10, Prince Harry's memoir "Spare" has become the fastest-selling non-fiction book ever, according to the Guinness Book of World Records.
The book reportedly sold 1.43 million copies on its first day in the U.K., U.S. and Canada, despite being leaked five days early in Spain.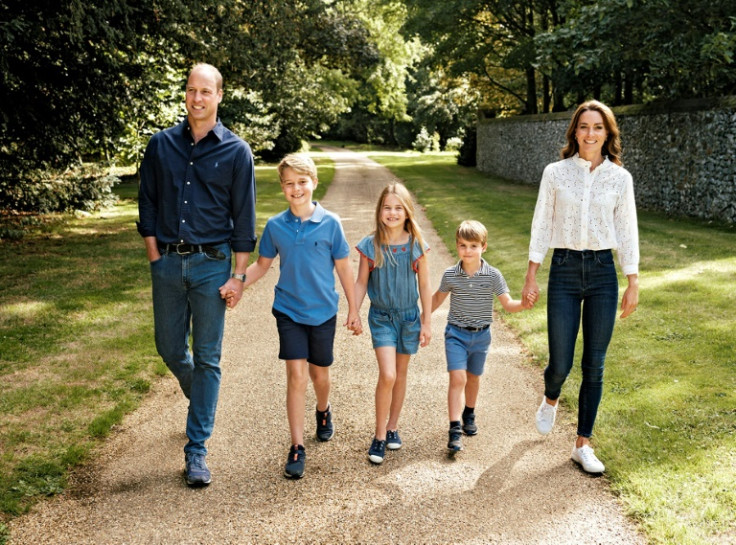 © Copyright IBTimes 2023. All rights reserved.