Prince Harry Sports Dapper Appearance After Looking 'Not Too Happy' With Meghan Markle
Prince Harry sported a dapper appearance after looking not too happy at the Trooping the Colour with Meghan Markle.
On Tuesday, Prince Harry arrived at a fundraising concert benefiting his charity Sentebale without his wife, Harper's Bazaar first reported. The charity supports vulnerable children in Lesotho, Botswana and Malawi affected by the HIV epidemic. Prince Harry founded the organization in 2006.
Prince Harry looked dapper at the event in his sharp outfit. He sported a navy suit jacket, white shirt and gray pants.
Markle was absent at the event that was nonetheless star-studded. Actor Tom Hardy and actress Rosamund Pike were in attendance. Pop singer Rita Ora was also there to perform.
Prince Harry's sighting at the concert came just days after he and Markle joined the other members of the royal family for Trooping the Colour last Saturday. According to Russell Myers, fatherhood got the best of Prince Harry as he didn't look "too happy" during the event with Markle. The expert felt that the new dad lacked enough sleep because the couple has not found a nanny yet. But he complimented the Duke of Sussex for being a "hands-on" father.
During the event last weekend, Prince Harry and Markle shared a carriage ride with Kate Middleton and Camilla Parker Bowles. According to body language expert Judi James, the ride was tense. The Duchess of Cambridge was also showing signs of "inner tension" with her slight self-diminished posture, pulled arms in the side and clasped hands in her lap.
For James, among the Duke and Duchess of Sussex, Duchess of Cambridge and Duchess of Cornwall, Markle looked the happiest and more relaxed with her cheek-rounding and congruent-looking smile.
The fab four appeared to have an amicable reunion at Trooping the Colour. However, according to an insider, the Cambridges and Sussexes had a shocking showdown. The source said that one could cut the tension with a knife and added that away from the cameras, Prince Harry and Markle barely uttered words to Prince William and Middleton.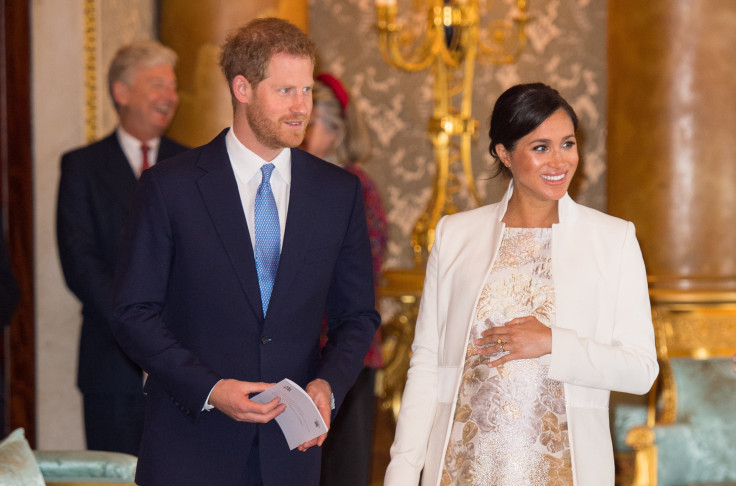 © Copyright IBTimes 2023. All rights reserved.