Prince Harry 'Torn' Between Wife, Duty To Queen If Meghan Markle Leaves UK
Prince Harry and Meghan Markle's relationship may be strained if they make the wrong decision about their future. There are rumors that the royal couple may relocate to the United States so that the Duchess of Sussex could be closer to her mom, Doria Ragland.
While speaking with New Idea, royal expert Phil Dampier said that at the end of the day, the Duke of Sussex will just support whatever it is that his wife wants to do. After all, Prince Harry previously told his staff that whatever "Meghan wants Meghan gets."
If the "Suits" alum decides that she wants to spend more time with her mom in her hometown than in the United Kingdom, Prince Harry will most likely go with it. But this could also mean more problems for the duke of Sussex.
"He would be torn between his wife and his sense of duty to the Queen and the royal family," he said.
Dampier said that Prince Harry will also be in a tough spot because this would mean that he would have to travel back and forth to be with his wife and to ensure that he will still be able to do his duties back home. And since Markle will most likely take care of Archie in the US if the couple decides to split, all the more will the Duke of Sussex want to travel in and out of the country.
At the end of the day, Dampier said that he hopes Markle and Prince Harry would both stay in the United Kingdom with their son so that they could all be together and perform their duties on behalf of Her Majesty. And whenever possible, they may vacation in the US just like what they are planning to do for the holidays.
"The Sussexes are planning to spend six weeks together mainly in the States before Christmas, and this will be an opportunity for them to reflect on how they see their lives panning out in the next couple of years, " he said.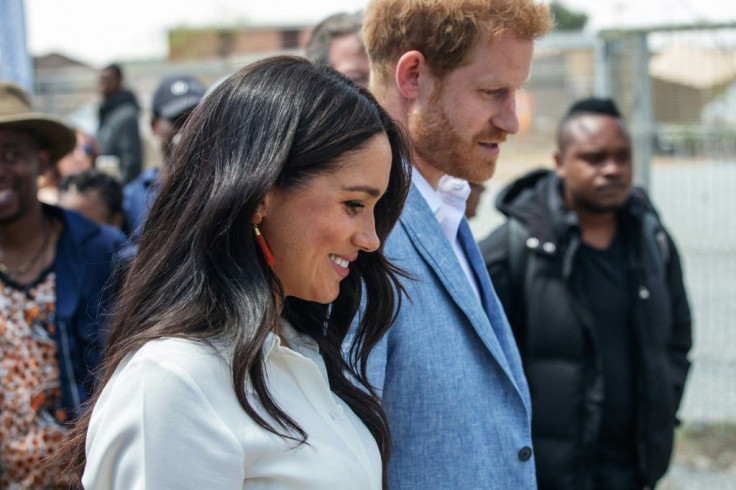 © Copyright IBTimes 2023. All rights reserved.