Prince Harry Will Stay With Kids Even If He's 'Trapped' In 'Awkward Situation,' Royal Expert Claims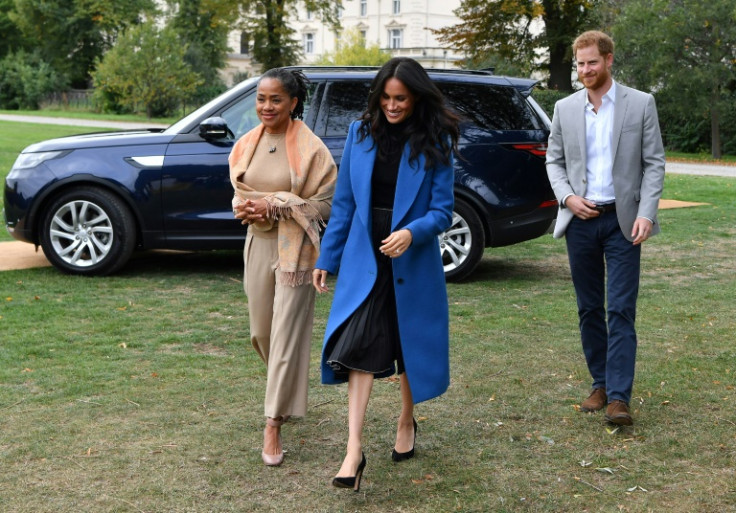 KEY POINTS
Charlotte Griffiths claimed that Prince Harry does not seem to be happy in California
The royal expert that Prince Harry loves his kids and has always wanted to have a family of his own
A former royal staffer believes Prince Harry would want to make his marriage work for the sake of his children
One royal expert believes Prince Harry would be willing to endure any marriage troubles because of his "need" to be with his kids.
During an appearance on "Dan Wootton Tonight" this week, Spectator writer Kara Kennedy and Mail on Sunday editor-at-large Charlotte Griffiths weighed in on the rumors claiming that the Duke and Duchess of Sussex's marriage could be on the rocks and the possibility of Prince Harry being deported from the U.S. if he is found to have broken American immigration laws.
Griffiths agreed with host Dan Wootton that if it is true that their marriage is in a crisis, Prince Harry and Markle would likely try to save the relationship because both "have so much riding on it."
"Yeah, I mean, they've got kids," Griffiths, who, according to her profile, has been reporting on royals and "running in their circles" for 15 years, said. "But if Harry ends up dumped and deported and back in the U.K., I don't think he'd be very happy at all. I mean, he doesn't seem to be particularly happy over in L.A., but he loves his kids."
She further claimed, "He's well-known to [have] always wanted a family of his own, having had such a tragic upbringing. To think that if he came over here [in the U.K.], I mean, what are the chances of Meghan coming over? Slim to none, I would have thought. He needs to be with his kids even if he's trapped in an awkward situation with his relationship."
During the chat, Wootton also mentioned legal experts' claims that Prince Harry could face deportation if it is found that he did not confess to taking drugs ahead of his move to California in 2020. The Duke of Sussex admitted to previously taking marijuana, magic mushrooms and cocaine in his memoir "Spare," which was released in January.
Kennedy chimed in to claim that being deported back to the U.K. "will certainly be the least embarrassing way" for his marriage to Markle to "come to an end."
"I think we're all kind of just waiting for the official announcement from either side of the couple or the Sussex camp now because we've been hearing rumors since January about the kind of breakdown of this relationship. The latest thing in the last few weeks is that Harry has his own hotel room, so yeah, this could definitely be the easiest out for him," the royal commentator claimed.
International Business Times could not independently verify the claims.
Prince Harry and Markle, who recently celebrated their five-year wedding anniversary, have welcomed two kids, Prince Archie and Princess Lilibet, since tying the knot in May 2018 in a lavish royal wedding in St. George's Chapel at Windsor Castle. They now live with their children in Montecito, California, after the couple quit royal duties and moved to the U.S. in 2020.
Rumors that Prince Harry and Markle may be experiencing marital issues surfaced earlier this month after a report by The Sun claimed that the Duke of Sussex has a room set aside in a hotel where he stays without his wife near their Montecito home. A recent report by The Daily Telegraph associated editor Camilla Tominey also alleged that five years into their marriage, the couple is "frazzled, fraught and lacking romance."
While a rep for Prince Harry has since denied the "escape place" claims, the marriage crisis rumors were fueled by the couple's lack of public acknowledgment of their milestone five-year wedding anniversary this month.
Paul Burrell, a former royal household staffer and ex-butler of Princess Diana's, also recently predicted on "Dan Wootton Tonight" that Prince Harry would want to make his marriage work for the sake of his children, even if it eventually shows "cracks."
"He's always wanted to be a father. He's always wanted children. I think this element of splitting from his family right now is a little premature. I think he would want to stay in that driving seat to watch his children grow because if he left this relationship now, he'd lose his children because she'd keep them in America and he wouldn't see them," Burrell claimed of Prince Harry.
"You will inevitably see cracks in this marriage because we know with great press and great criticism and world fame comes great pressure. And this couple will have great pressure on their shoulders," he claimed.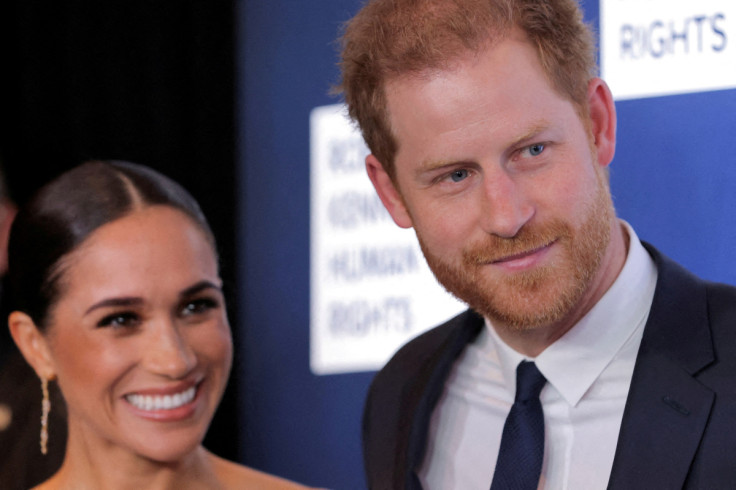 © Copyright IBTimes 2023. All rights reserved.