Princess Diana's Ex-Bodyguard Reacts To Prince Harry, Meghan's 'Near Catastrophic' Car Chase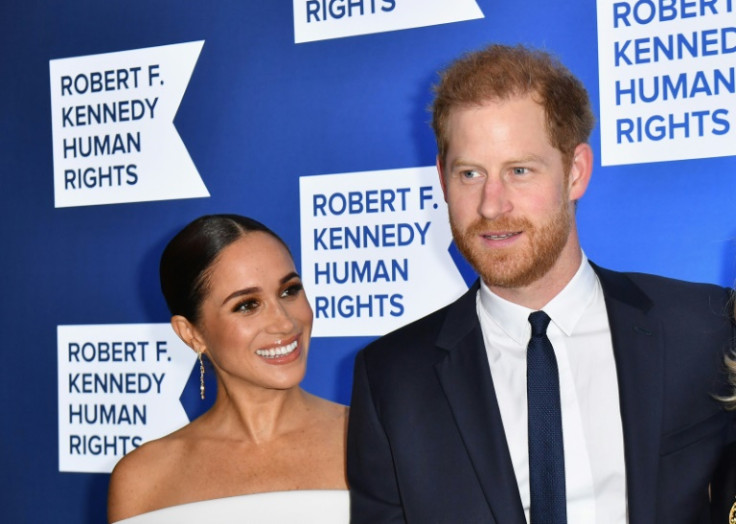 KEY POINTS
Princess Diana's former bodyguard Lee Sansum said in his experience, the paparazzi are "so intrusive"
Sansum said Diana's accident is a "classic example" of a paparazzi chase that ended in tragedy
The security professional said the paparazzi don't need to be fast to pose a threat to people
Princess Diana's former bodyguard has weighed in on Prince Harry and Meghan Markle's alleged "near catastrophic" car chase with the paparazzi in New York City.
Lee Sansum, an ex-royal military police officer who provided security for the late Princess of Wales and her sons Prince William and Prince Harry during the summer of 1997, before her fatal car crash, said the public is getting only "a part of the story" of the May 16 incident.
"I think really from the information that we're reading — that is put out by the press and whoever — I think we're only getting a part of the story. Whether it's entirely the correct story, it's a version of the story," he told Fox News Digital.
But he said that based on his experience, "the paparazzi, the people taking the photographs... they are so intrusive. And eventually, it just breaks you down."
According to the security expert, paparazzi who pursue their subjects to get their "money shot" jeopardize the safety of not only the personalities they are following but also bystanders.
"Initially, you can just can get on with it and you can kind of put up with it. But it's very oppressive. And eventually, even the coolest of us, you're just, 'Enough, man,'" Sansum said.
He noted that photographers don't have to go fast to pose a threat.
"I find it absolutely crazy that these people are allowed to do this and put the public at risk, chasing people. We say 'chasing,' we assume that they're going really fast. They don't have to be going fast, but they're cutting people off... They're advancing through traffic in an aggressive manner to catch a vehicle, to take a photograph that is going to make them money. And it's putting people at risk," he told the outlet.
Sansum considered Princess Diana's accident as a "classic example" of a paparazzi chase that ended in tragedy.
King Charles' ex-wife, her partner Dodi Fayed and their driver Henri Paul died in Paris on Aug. 31, 1997, after their vehicle crashed in the Pont de l'Alma tunnel as they were fleeing from paparazzi. The car's fourth passenger, bodyguard Trevor Rees-Jones, survived but was severely injured.
Earlier this month, a spokesperson for Prince Harry and Markle claimed that the couple and the duchess' mother Doria Ragland were relentlessly pursued by "aggressive paparazzi" for over two hours in Manhattan after they left the Women of Vision Awards, where the former "Suits" star was honored.
Several commentators have since cast doubt on the Sussexes' claims, with "The View" host Whoopi Goldberg saying she doesn't believe that a high-speed car chase would be possible in New York City.
Some, including Meghan's estranged sister Samantha Markle, have even speculated that it may have been a "PR stunt."
However, the Duke and Duchess of Sussex's rep Ashley Hansen shut down the claims that the couple exaggerated the details of the incident to gain publicity.
"Respectfully, considering the duke's family history, one would have to think nothing of the couple or anybody associated with them to believe this was any sort of PR stunt," Hansen said in a statement to Page Six. "Quite frankly, I think that's abhorrent."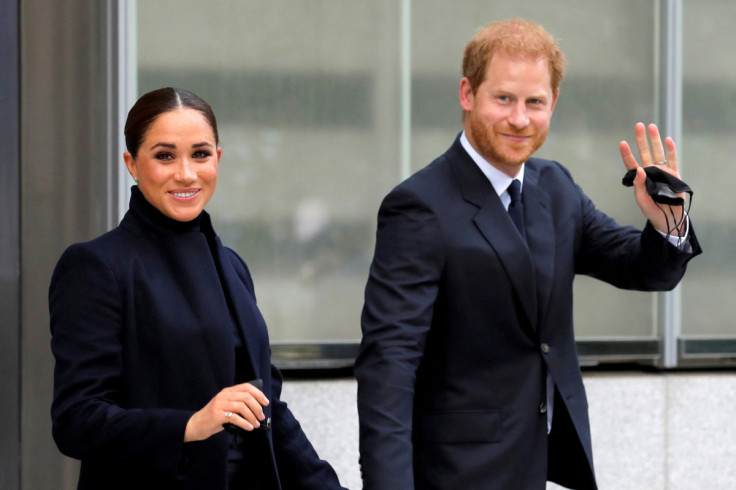 © Copyright IBTimes 2023. All rights reserved.