Royal Expert Addresses Rumor Prince Harry, Meghan Markle Marriage Is On The Rocks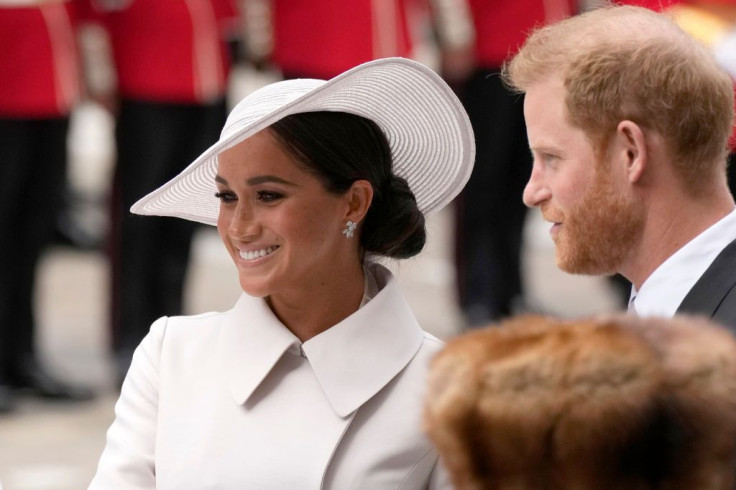 KEY POINTS
Royal commentator Charles Rae said the rumors that Harry and Meghan may split have been going around for years
He noted that the speculation was fueled by recent rumors that Meghan has being attending parties sans Harry
Rae said he doesn't see any sign that the couple's marriage is on the rocks or close to it
Prince Harry and Meghan Markle's marriage is not on the rocks, according to a royal commentator.
Charles Rae, royal correspondent for The Sun and co-author of "The Queen Mum: Her First 100 Years," made the comment while weighing in on the predictions that the Duke and Duchess of Sussex would eventually divorce after stepping back from royal duties and relocating to California in 2020.
"The rumor has been going around practically ever since this couple fled Britain to Montecito," Rae said on GB News. "Everybody was saying, 'Give it two years, and Harry will be back with his tail between his legs.' Well, it's now been five years."
The royal expert noted that the couple's lack of public acknowledgment of their milestone five-year wedding anniversary earlier this month and the reports alleging that Prince Harry has an "escape" place where he stays without Markle recently fueled the speculation.
"[The rumor has] now reared its ugly head again for two reasons. One, because they didn't issue any official photographs to mark their fifth wedding anniversary, and secondly, there is a rumor going around heavily denied by Harry's people that he's got a couple of rooms somewhere in Montecito where they can go to and have a bit of quiet time away from Meghan and the children," he explained.
According to Rae, he heard from unnamed sources that one of Prince Harry's alleged private spaces is supposedly a bungalow that is part of a gym complex where he can go to and then relax after working out.
A rep for Prince Harry previously denied the claims that the royal has an escape place, telling Page Six that the reports were "not true."
Rae also suggested that the split rumors were recently fueled by reports that Markle has been attending parties recently without her husband by her side. International Business Times could not independently verify the claims.
However, the royal commentator insisted that he doesn't see any real sign indicating that the couple's marriage is going south.
"We don't know what's going to happen about Harry and Meghan, but these rumors have been going around. There's nothing of substance that I've been able to find or see that suggests that their marriage is on the rocks or close to it," Rae said.
Several other royal commentators have weighed in on the Sussexes' silence on their fifth wedding anniversary.
While the couple is no longer active on social media, Bronte Coy, an entertainment and royal reporter at News.com.au, pointed out on Sky News Australia's "The Royal Report" that their milestone anniversary "is a significant occasion" and said it was "very strange that they haven't said a word about it."
Meanwhile, Angela Levin, a veteran journalist on royal affairs and a biographer of Prince Harry's, alleged that Markle has shown signs in recent months that she is "absolutely separating" from her husband.
"She is absolutely separating from him," Levin claimed during a GB News interview. "She hasn't been anywhere where he really needed her. He's got a mental health issue, and he needs somebody there to prop him up. Anyone would actually, but she keeps away. He's doing all the nasty stuff, and she's sailing on ahead. I think that's the beginning of the end of it for him."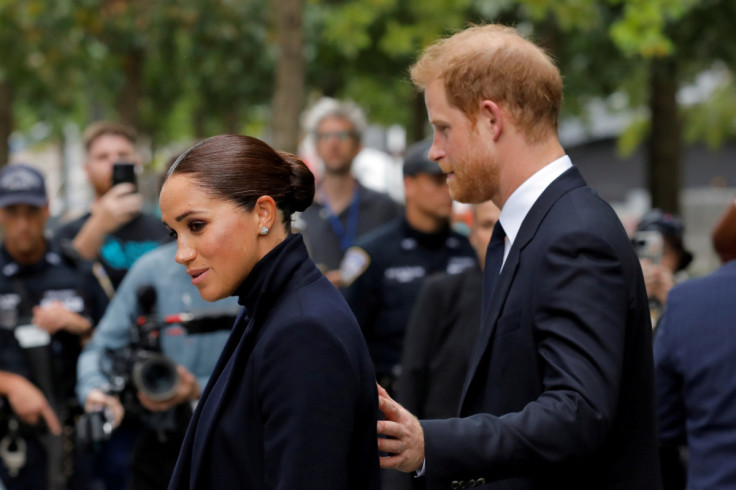 © Copyright IBTimes 2023. All rights reserved.