Prince Harry Would Be 'Better King' Than Prince William For This Reason
Prince Harry and Prince William may be siblings, but their fates as members of the royal family are very much different from one another.
Princess Diana's former protection officer, Ken Wharfe, previously revealed the one thing that makes Prince Harry better suited to be king even though it is his older brother, Prince William, who will eventually get the title. While speaking with Daily Mail, Wharfe said that it is Prince Harry's outgoing personality that makes him fit to be king. This is also one of the reasons why he is a favorite among the palace staff.
"You know how in a group of children there's often the odd one who doesn't quite fit the bill? William was one of those… That wasn't to say he was bad; he was just not like his brother," Wharfe said.
"Everyone like Harry because he was funny, William wasn't. This was his character, and of course, he knew exactly who he was," he added.
According to Wharfe, Prince Harry is more like his mom Princess Diana than Prince William is. He described the Duke of Cambridge as sly, while the Duke of Sussex is more open. The protection officer said that Prince Harry was also very likable and playful, but Prince William was not. The older of the two always stood back because this was his nature.
But even though Prince Harry was interested in becoming king when he was much younger, he seemingly changed his mind as he got older. During his interview with Newsweek magazine in 2017, Meghan Markle's husband said that no one in the royal family really wants to be king or queen because it requires hard work.
Even though he will never become king, Prince Harry is aware of how his status could help make a difference in the world. He said that it is only a matter of time before everyone's eyes will be focused on Prince George and Princes Charlotte so he wants to make the most out of his position now.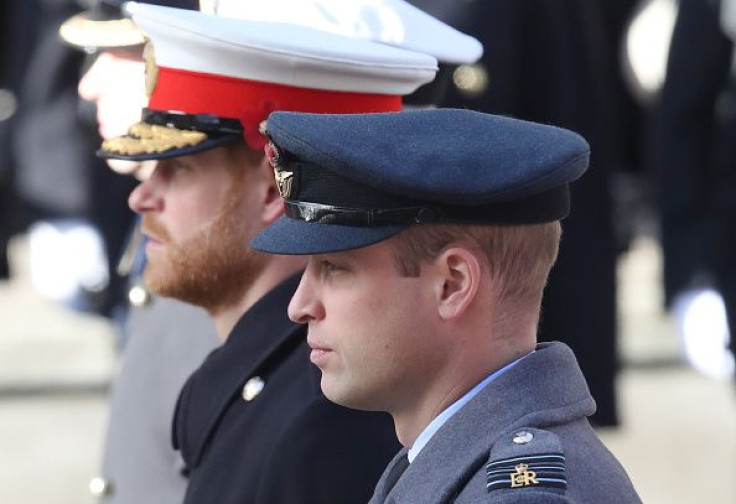 © Copyright IBTimes 2023. All rights reserved.