Prince Philip Lovingly Gazes At Princess Anne In Family Photo With Queen
Prince Philip and Queen Elizabeth have shared some sweet and loving moments with their two older children, Prince Charles, and Princess Anne. Even though there are reports that the royal couple was not around all the time, there are also some photos that prove otherwise.
In fact, one such photo was recently uploaded on Instagram by a royal fan. In the snap, Prince Philip and the Queen are hanging out with Prince Charles and Princess Anne on the grounds of Buckingham Palace.
Prince Philip looks dapper in his suit and tie, and he is carrying Princess Anne. The adorable young girl is wearing a dress, and she is sitting on her dad's knees.
The Duke of Edinburgh's love and affection for Princess Anne cannot be denied in the photo. And as Princess Royal got older, she became even more close to her dad. After all, Princess Anne reportedly takes after the retired royal.
Sitting beside the dad of four is his wife, the monarch. The Queen is wearing a dress and her hair is fixed neatly just above her shoulders. The 93-year-old royal is staring at her equally adorable son, Prince Charles.
The heir to the throne is sitting on the ground and in between his parents. Since the photo was taken during daytime, Prince Charles is squinting in the snap. His right hand is carefully placed on his mom's legs, and he is wearing a collared shirt and shorts.
Ten years later, Prince Philip and the Queen welcomed their third child, Prince Andrew. During this time, Prince Charles was already 14 years old. There are reports suggesting that the Duke of Edinburgh and the Queen were much closer to their two younger children because they got to spend more time with them than their two older kids.
In another throwback photo, the Queen and her husband are hanging out with all four of their children while inside the palace. And based on the snap, Prince Charles, Princess Anne, Prince Andrew, and Prince Edward all have very different personalities.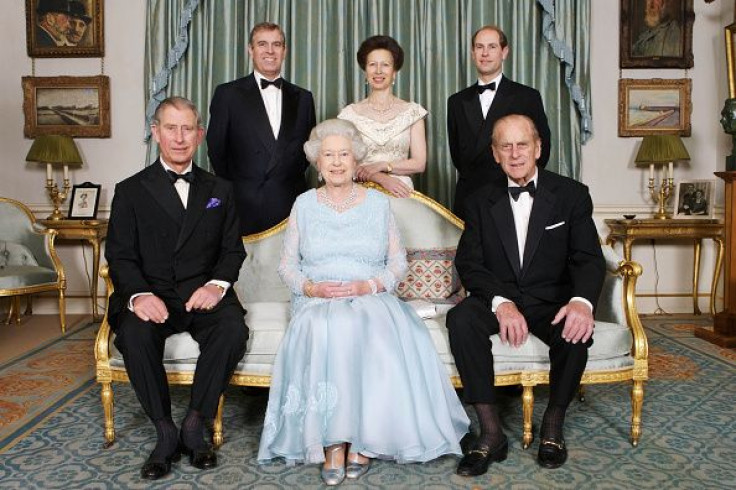 © Copyright IBTimes 2023. All rights reserved.