Prince William Dumped Kate Middleton, Refused To Get Back, Royal Correspondent Says
Prince William dumped Kate Middleton but realized he couldn't live without her.
The Duke and Duchess of Cambridge had an on-again, off-again relationship during their decade-long courtship. In 2007, they had their second major split and at the time it was Prince William who decided to call it quits because he felt "claustrophobic" in their relationship.
The second split was widely talked about by the press. According to royal correspondent Richard Palmer, as soon as Prince William was done with Middleton he had a "wild carousing" in a London nightclub. However, shortly after that he started missing Middleton but refused the idea of getting back with her.
"Prince William enjoyed a lonely trip to the cinema to cheer himself up after refusing to rule out an eventual reconciliation with dumped Kate Middleton," Palmer said.
"The future King, accompanied only by his police bodyguard, sneaked in to catch a late comedy film, Blades of Glory, after leaving his Army base at Covington, Dorset, for a quiet night out."
One of Prince William's friends also revealed that he was showing signs of missing his long-term girlfriend following their split just a week after they parted ways. It didn't take long for Prince William to realize his mistake and got back with Middleton, since then, the couple never split again.
During their engagement interview, they admitted their split and spoke on how they felt about it.
Prince William said that at the time they were still young and were figuring out what they wanted in life. On the other hand, Middleton confessed that she wasn't happy about it, but it made her a stronger person.
The royal mom of three added that she found out a lot of things about her that she had not realized. "I think you can get quite consumed by a relationship when you are younger," Middleton said.
Earlier this year, there were rumors that Prince William cheated on Middleton. However, an insider said that the Duke and Duchess are not splitting, but the rumors rocked the palace.
Middleton confronted Prince William about it and he denied it. Prince William's lawyers already took action about the "damaging" speculations and have issued a legal warning to one of the tabloids who continue to spread the fake news.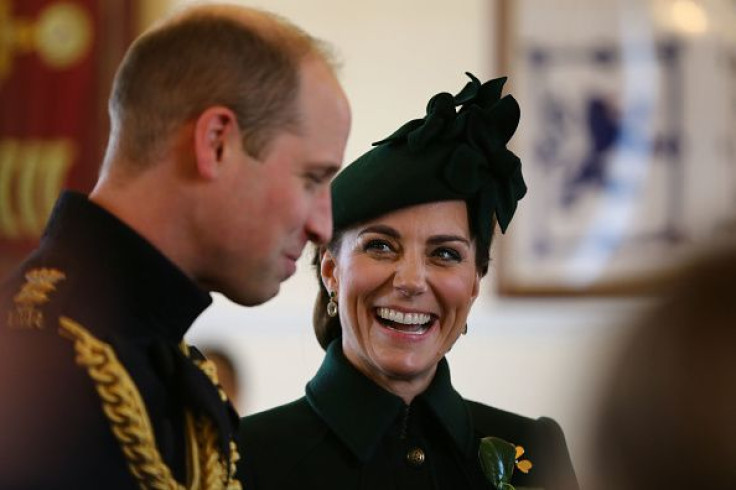 © Copyright IBTimes 2023. All rights reserved.