Prince William & Kate fly home: Last day in California royal tour (Photos)
The 11-day North America royal tour has taken Prince William & Kate Middleton from the east coast of Canada to the west coast of the U.S. The couple's inaugural tour has been tremendously spotlighted.
During the 3-day itinerary in California, the couple has visited two places that are in stark contrast. After spending a day with dazzling Hollywood stars on Saturday, the next day they visited a project for children living in poverty and a jobs fair for combat veterans.
In Skid Row, known as the world's homeless capital, they were escorted to a visual arts studio and worked with some of the students on their paintings. The couple left their handprints in clay as their legacy of the tour.
At the jobs fair, Prince William thanked California for welcoming them so warmly and said: This is the last event on our tour of North America, but to my mind, it is one of the most important. This is because it is about men and women who – of their own free will – choose to put their life on the line for their country.
Check out the slideshow to catch their last moments in Los Angeles, California:
[ALSO READ] Follow Prince William & Kate Middleton's California royal tour (PHOTOS)
Prince William & Kate end Canadian royal tour, now in Los Angeles (Photos)
Prince William & Kate Middleton From Elegant To Rodeo Attire (PICTURES)
Royal Tour Wardrobe: Kate Middleton's Fashion Sense (Photos)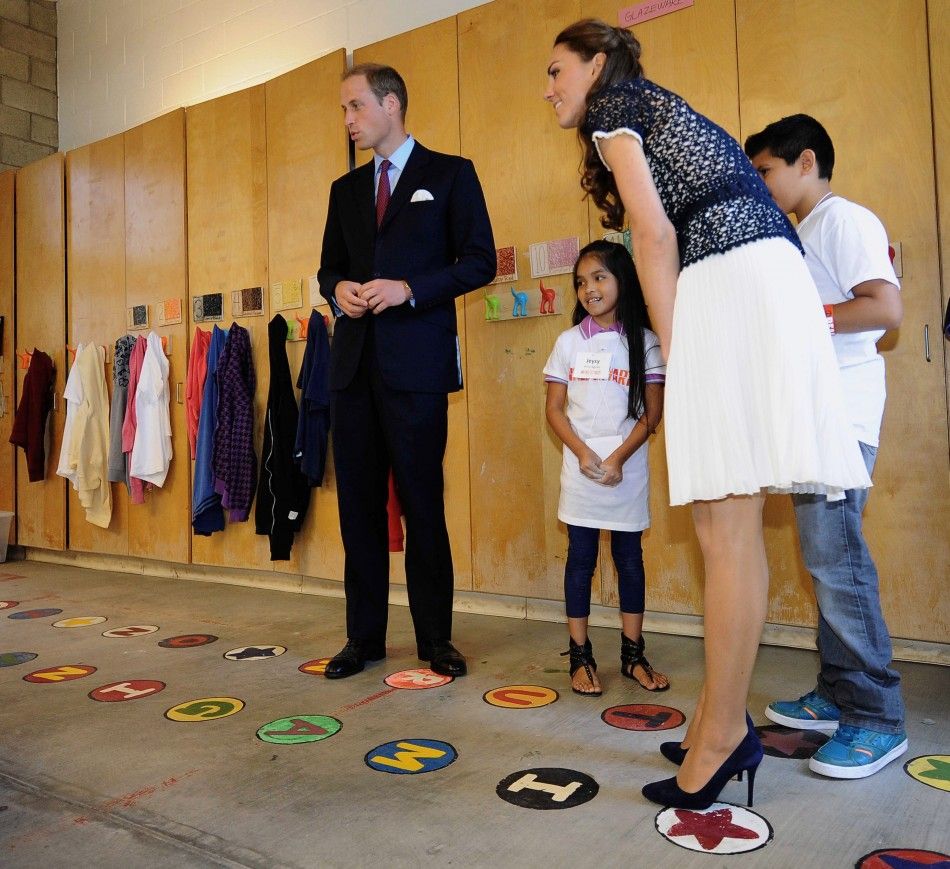 © Copyright IBTimes 2023. All rights reserved.