Prince William Smirks Like Princess Diana, Looks Like Mother In Adorable Photo
Prince William smirks like Princess Diana in a photo.
The Duke of Cambridge inherited his mom's looks, according to several netizens. In this snap, Prince William and Princess Diana both smirk and many are convinced that the mother and son really look alike.
"He looks like her. Harry looks like Charles and Phillip," one netizen commented.
"Wow william look like mom strong yay they so beauful," a different social media user opined.
This isn't the first time Prince William's look has been compared to the late People's Princess. In another photo, Prince William looks like a model with his wet hair. Many noticed that he looks like Princess Diana and Princess Charlotte in the photograph.
According to one netizen, the Duke of Cambridge is handsome and she sees Princess Diana in Prince William. Another said that Kate Middleton's husband is the spitting image of Princess Diana. A different online user said that she sees Princess Diana and Princess Charlotte after seeing Prince William's photo.
When Princess Diana was still alive, she was very close to her sons Prince William and Prince Harry. The three royals were seen attending various royal engagements together.
One time, Princess Diana was photographed with Prince William as they stepped out together. The mother and son duo wore a matching white shirt and blue jeans for the outing.
Princess Diana was holding Prince William's hand and she looked furious as she stared at the paparazzi who were following her. The royal fans understood why Princess Diana reacted that way, according to them, she was only being protective of her son.
One netizen noticed Princess Diana's "telling gaze" and said that she was furious. Another praised Princess Diana for protecting her child. Meanwhile, many also expressed their heartbreak for the late royal because she couldn't enjoy her privacy whenever she was out in public.
In related news, Princess Diana never wore gloves when she was alive unlike Queen Elizabeth II. According to a report, Prince William and Prince Harry's mother "wanted flesh to flesh contact." On the other hand, Her Majesty wore a pair for protection and to stop spreading germs.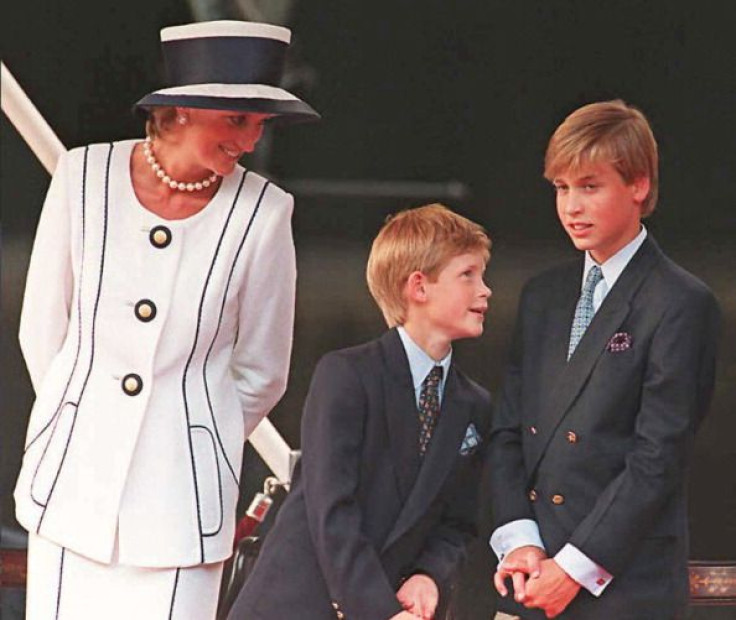 © Copyright IBTimes 2023. All rights reserved.