Prince William Wants Father Prince Charles To Spend More Time With Grandchildren
Prince William has an appeal to Prince Charles.
On BBC One's 60-minute documentary "Prince, Son and Heir: Charles at 70," the Duke of Cambridge was asked by filmmaker John Bridcut if the Prince of Wales still has time to be a grandfather to the duke's three kids five-year-old Prince George, three-year-old Princess Charlotte and six-month-old Prince Louis. "Does he have time to be a grandfather on top of everything else?" Bridcut asks.
"It's something I'm working on heavily. I think he does have time for it, but I would like him to have more time with the children," Prince William answers back (as quoted by Express).
"Now he's reached his seventieth year, it's the perfect time to consolidate a little bit because as most families do, you are worried about having them around and making sure their health is okay."
Prince William said that the future king is fit and added that he wanted Prince Charles to remain strong until his 90s. The second in line to the throne admitted that he wanted the next monarch to have time to play with his children.
"He's the fittest man I know but equally I want him to be fit until he's 95," the Duke of Cambridge continued. "Having more time with him at home would be lovely, and being able to play around with the grandchildren because when he's there, he's brilliant. We need him here as much as possible."
In related news, It was reported earlier that Prince Charles' relationship with Kate Middleton wasn't that great. The Prince of Wales reportedly felt the duchess' parents Michael and Carole Middleton were the favored grandparents. In fact, he felt that his grandkids spend more time with the Middletons.
There was even a time when Prince Charles reportedly asked the staff to ignore Carole in the palace, which angered Prince William. The Duke of Cambridge didn't like how the staff treated his mother-in-law.
"This so infuriated William that he consulted with his grandmother. To counter the hurtful snubs against Carole Middleton, the Queen then made a point of inviting a TV cameraman to film her driving the former air hostess around the Balmoral estate," Tom Bower wrote in his book "Rebel Prince: The Power, Passion and Defiance of Prince Charles."
Meanwhile, Prince Charles is reportedly very happy after learning that Prince Harry and Meghan Markle are expecting their first child. According to Richard Kay, this gives Prince Charles a chance "to be the grandfather he never had himself."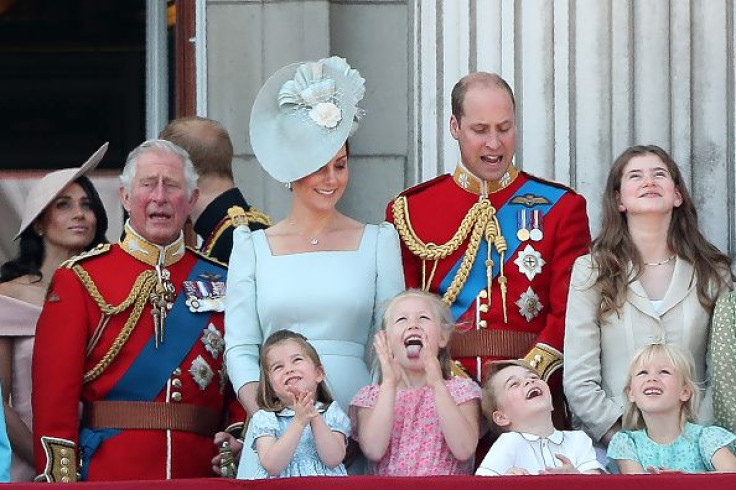 © Copyright IBTimes 2023. All rights reserved.