Prince William's Comments On Living With Kate Middleton Before Engagement Revisited
Prince William previously opened up about living with Kate Middleton in a dorm.
The Duke and Duchess of Cambridge met at the University of St. Andrews in college. Speaking about dorm life, Prince William admitted that they lived together before they were married.
"We moved in together as friends and then because we were living together – we lived with a couple of others as well – and it just sort of blossomed from there really," Prince William said during their engagement interview (via Express). "We saw more of each other and hug out a bit more and did stuff so, yeah."
Middleton butt in and asked, "You liked my cooking?" Prince William teased her and replied, "Well your cooking was alright. It's got better."
The Duchess of Cambridge also denied the rumors that she had a photo of Prince William in her room even before they met. "He wishes," Middleton joked. "I had the Levi guy on my wall, not a picture of William."
In the same interview, Prince William confessed that he didn't ask the approval of Middleton's dad before he proposed to her. The royal prince was afraid to be rejected.
"I was torn between asking Kate's dad first, and then the realisation he might actually say no came to me," Prince William said during their engagement interview. "So I thought if I ask Kate first, then he can't really say no."
Prince William immediately told Middleton's dad after he popped the big question and realized his fears were unfounded. Meanwhile, Middleton admitted that there was an awkward moment following the proposal because she knew that Prince William told her father, but she's not sure if her mom was aware of it. They were both relieved when they told Carole Middleton as she was very happy with their engagement.
Although the interview was both entertaining and funny, the couple confessed that they broke up for a short time. It was difficult for both of them.
"I think I at the time wasn't very happy about it, but actually it made me a stronger person," the duchess said. "You find out things about yourself that maybe you hadn't realised. Or I think you can get quite consumed by a relationship when you are younger."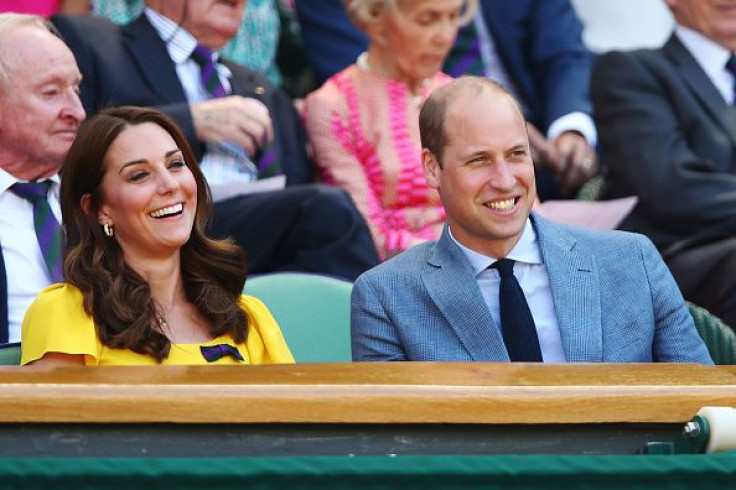 © Copyright IBTimes 2023. All rights reserved.