Prince William's Friends Accused Kate Middleton And Sister Pippa Of Social Climbing
Since Kate Middleton married Prince William in 2011, her sister, Pippa appears to have a friendly relationship with the royal family. Before Kate became the Duchess of Cambridge, she and Pippa faced brutal criticism from William's closest friends.
Although outlets painted an ideal love story for Prince William and Kate in the press, the Duke of Cambridge's friends believed Kate and her sister were using the royal to elevate their social status.
In a 2008 Vanity Fair article, author, Vicky Ward detailed the cruel ways William's inner circle treated Kate and Pippa. "There are plenty of snobbish insults from people who, despite Middleton's obvious attributes, believe that the monarchy needs to stop marrying 'out' of its class," she explained.
During that time, Ward revealed Kate and Pippa were compared to Jacqueline and Caroline Bouvier. "One likened her and her younger sister, Pippa, 25, to the Bouvier sisters, with their obvious desire to 'marry well.'"
Jacqueline held marriages with prominent public figures like the 35th US president, John F. Kennedy, and shipping magnate, Aristotle Onassis. Meanwhile, Lee went on to marry a publishing executive and a Polish aristocrat.
Prince William's friends reportedly believed Kate and Pippa came from "new money" and wouldn't fit into the British royal family. "One member of the young polo-playing set in the county of Gloucestershire – known in the British media as the 'Glossy Posse' – noted, 'Her parents have a tarmac drive, for God's sake,'" Ward wrote.
Along with negative comments from William's friends, the Middleton sisters were also given cruel nicknames by the press. At the time, the London society pages would refer to the women as the "wisteria sisters – highly decorative, terribly fragrant and with a ferocious ability to climb."
Those who spent time around Prince William and Kate also noticed that Kate left her friends behind to form relationships with members of William's inner circle. "An acquaintance felt that Kate was extremely controlled and controlling," Ward explained.
"Some have commented on the small number of close friends she and Prince William have – between a dozen and 20 – and note that they are nearly all his, from either Eton or college, or family friends from his teenage years, such as popular London club promoter Guy Pelly, 26, Thomas van Straubenzee, 26, and Hugh Van Cutsem, 34."
Despite rumblings from his inner circle, Prince William proposed to Kate in 2010. The two were married in a luxurious royal wedding the following year, and are now parents to Prince George, Princess Charlotte and Prince Louis.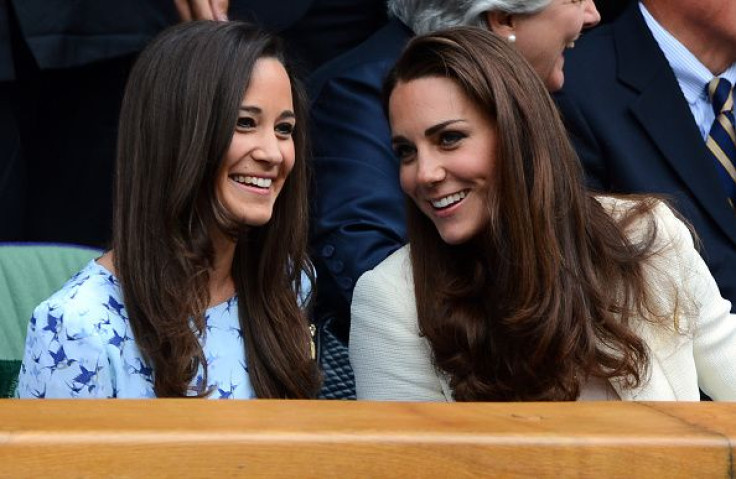 © Copyright IBTimes 2023. All rights reserved.
FOLLOW MORE IBT NEWS ON THE BELOW CHANNELS