Prince William's Looks Criticized; Duke Did Not Age Well Like Harry? [PHOTO]
Prince William did not seem to have aged as well as his younger brother Prince Harry did based on one photo, according to netizens.
The Duke of Cambridge is one of the most photographed men today due to his role as the future king of Britain. However, many criticized the royal in one snap due to his yellowish teeth.
In the snap shared on Twitter, Prince William grins while looking at something not shown on the photo. It's visible that the duke was enjoying, but those who saw the photo were not very pleased and even criticized Kate Middleton's husband.
Many suggested that the royal should try whitening toothpaste. Another recommended that Meghan Markle should teach the second in line to the throne about teeth whitening.
"I don't mean 2 b petty, but as the future-future king of England, couldn't he get his teeth cleaned? Like, visit a dentist every 6 months 4 a proper clean? Smoking or tea drinking will cause the stains; it only takes a 15 minute cleaning at a dentist office to sparkle again," oone user commented.
Meanwhile, some felt that Prince William didn't age well like his younger brother Prince Harry.
"Has not aged well at all. Was a handsome young man, but the Windsor side of the gene pool gradually took over," one royal follower wrote.
"It's amazing how they interchanged in adult hood. William used to be the handsome one now it's reverse Harry is the hot one. Life can get to you fast," another online user commented.
On the online forum Quora, many netizens agreed that Prince William looked so much better than Prince Harry when they were younger. However, the Duke of Sussex is now more handsome than his older sibling.
According to Aggie Courtney, when Prince William was younger, blonder and had his own hair, he was "the prettier one." However, Prince Harry has edged ahead as they get older.
"Harry has become much better looking with age. Now that William has lost most of his hair, Harry has him beat. Some people peak at an earlier age, and others become better looking as they get older," another added.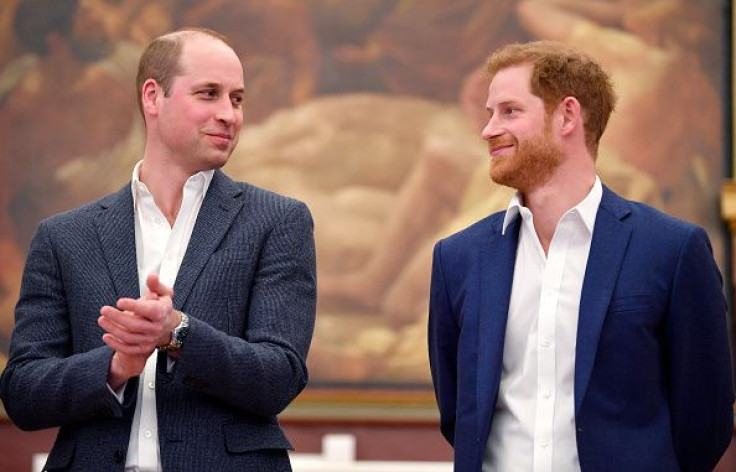 © Copyright IBTimes 2023. All rights reserved.