Princess Bride Remake: Patton Oswalt Debunks Rumors with Hilarious Tweets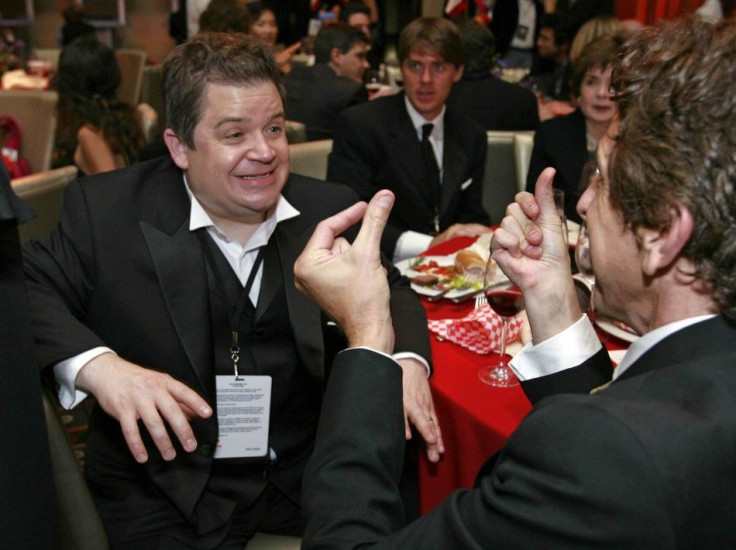 Patton Oswalt debunked rumors with hilarious Tweets Monday denying that he is slated to be cast in a remake of The Princess Bride.
The Web has been abuzz for days with claims that director Jason Reitman -- who won Oscars for Up in the Air and Juno -- will be revisiting the beloved 1987 film, with Patton Oswalt, Paul Rudd and Mindy Kaling as cast members.
But the rumors were debunked Monday, as it emerged that a bloggers' mistake led to the erroneous reports of a Princess Bride remake.
As the false report slowly spread across the Web, Oswalt blew it out of the water on Monday in hilarious fashion via his Twitter account, posting two Tweets in rapid succession that simultaneously ended the controversy, made fun of the film's rabid fans opposing a remake, and created an odd image for The Princess Bride fans to ponder:
(1 of 2) Love reading all the idiots who somehow believe I'm involved in a PRINCESS BRIDE re-make, he Tweeted first, adding later Monday: (2 of 2) Calm down, Twitter. PRINCESS BRIDE is DEFINITELY being re-made, but I am NOT involved. It's an all-black version.
He then went on to tweet sarcastically that he is going to be in an all-white version of The Wiz. In other words, the rumors have been dispelled: The Princess Bride is not being remade anytime soon, as far as anyone knows, and if it is, Patton Oswalt will not be starring in it.
As for The Wiz, let's hope Patton Oswalt didn't start the online rumor mill churning once again...
© Copyright IBTimes 2023. All rights reserved.