Princess Diana Didn't Introduce Prince Andrew, Sarah Ferguson To Each Other
Prince Andrew and Sarah Ferguson were brought together by Princess Diana, but the couple actually met before that time.
In Fergie's biography, she revealed that even though Princess Diana was thought to have introduced her to Prince Andrew, she actually met her ex-husband way before that happened.
When she was still a young girl, she snuck away from her father, Major Reginald Ferguson's polo matches in order to play tag with like-minded truants including Prince Andrew, who was just her age.
The two reunited several years later when they both attended the Royal Ascot in 1985. While there, Princess Diana introduced the two to each other at Windsor Castle after the event. One year later, Prince Andrew and Ferguson tied the knot at Westminster Abbey.
Prince Andrew proposed to Ferguson on his 26th birthday during their trip Scotland's Floors Castle. Ahead of their wedding, Prince Andrew gifted his fiancée with a stunning Burmese ruby engagement ring. Unfortunately, the couple's marriage didn't last. In 1996, they divorced each other following a series of scandals.
Ferguson was involved in a toe-sucking incident while she was still married to Prince Andrew, and this didn't sit well with the members of the royal family, especially Prince Philip. But despite their split many years ago, Ferguson and Prince Andrew have maintained an amicable relationship towards each other.
In fact, there are some rumors suggesting that they are still living together at the Royal Lodge. The two recently reunited in public at Princess Eugenie and Jack Brooksbank's royal wedding on Oct. 12 at St. George's Chapel in Windsor Castle.
And during one of Ferguson's interviews, she gushed over Prince Andrew to prove that they are in the best of terms.
"We're the happiest divorced couple in the world. We're divorced to each other, not from each other," she told Daily Mail.
The mom of two also declared July 23, 1986, as the happiest day of her life because that was the day that she wed Prince Andrew. Ferguson also called her ex-husband the best man she knows.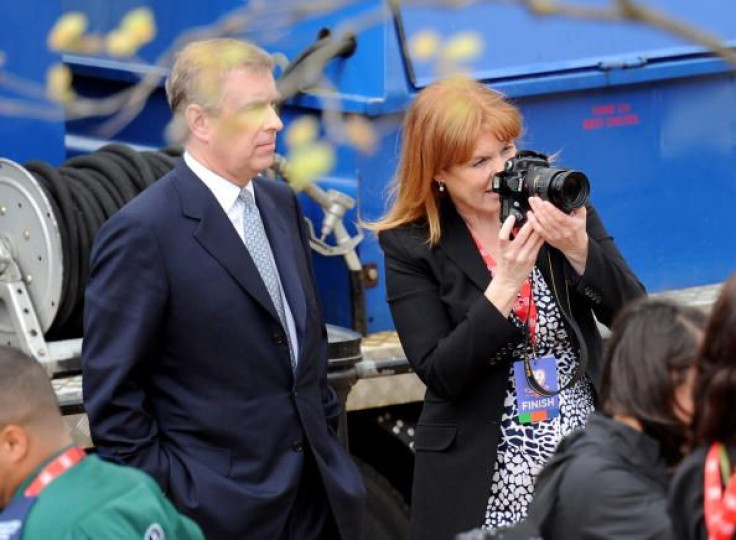 © Copyright IBTimes 2023. All rights reserved.