Princess Diana Wanted Prince Harry To Play A Major Role In The Monarchy: Royal Expert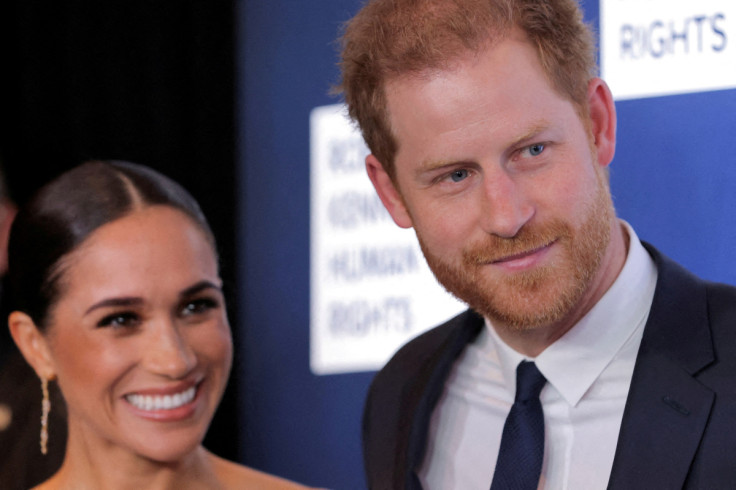 KEY POINTS
Prince Harry probably regrets his decision to leave the royals, according to Christopher Andersen
Andersen claimed the decision to swap the royal life to become like Khloé Kardashian made no sense
He said Prince Harry must have realized his mother wanted him to have a major part in the monarchy
A royal expert weighed in on what's happening about Prince Harry and Meghan Markle after losing their multi-million, multi-year deal with Spotify.
American journalist and royal author Christopher Andersen joined Christina Garibaldi and Christine Ross in the recent episode of "Royally Us" podcast. During the conversation, Ross discussed if Prince Harry regrets leaving the royal family after missing his father King Charles' first Trooping the Color and probably other historic events in the future after he and his wife, Meghan Markle, stepped back from their royal duties in 2020.
"How could you not regret it in some level?" the "King" author replied. "I don't know that consciously he's, you know, allowing himself to really confront those feelings, but he has to feel that way. That's his life there. And, of course, the point has been made, and I've made it that you know, who would trade this major part in one of the world's oldest and most revered institutions to become Khloé Kardashian? You know, it does not make any sense."
He continued, "He must feel that, on some level that this is not what his mother would want to see or would have wanted to see. His life becomes, you know, I think she wanted him to have a major part in the monarchy."
Prince Harry's biographer, Angela Levin, also mentioned Princess Diana in a recent appearance on "GB News" with Dan Wootton. The "Harry: A Biography of a Prince" author said that if the late Princess of Wales were alive, she would not be a fan of Prince Harry's wife. Levin's statement seemingly echoed Andersen's claim about Princess Diana's stand on the monarchy.
"But Diana wouldn't have been good enough to her if she was still alive," Levin claimed. "Actually, Diana would hate her."
"Yes, because she's very much supported the monarchy," Levin said about Prince William and Prince Harry's mom. "She lived very near Sandringham, and she used to go and have tea with the Queen that the family did, and she went along, and she said to both her sons, 'You know, this is very important that we keep this going and what good manners I want you to like it. I want you to take part in it.' But Harry's been told not to by Meghan."
Last week, the Sussexes and Spotify announced that they mutually agreed to end their deal. Rumors quickly surfaced that Netflix might axe their deal with the royal couple next.
In Andersen't interview, he also mentioned that being an influencer would be a "major step down" for the Sussexes. Royal author and commentator Kinsey Schofield previously claimed that Prince Harry and Markle might become influencers and resort to making digital content after losing deals.
"I think [her next step is] being an influencer. I think she's going to have to resort to creating digital content because what else is left?" Schofield said on "GB News."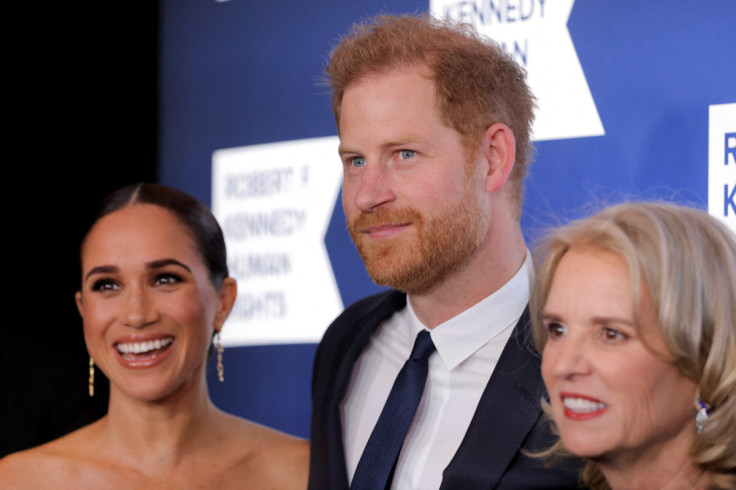 © Copyright IBTimes 2023. All rights reserved.