Prince William 'Concealing His Disappointment,' Leaning On Kate Amid Family Drama: Biographer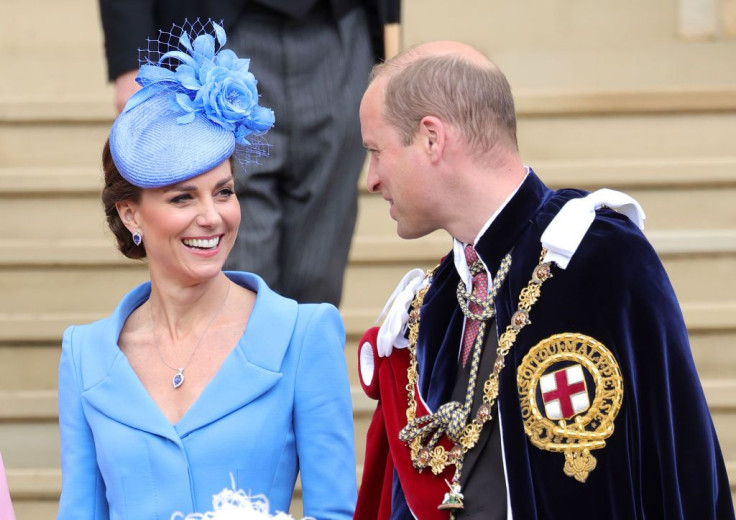 KEY POINTS
Christopher Andersen noted that Prince William looks "happier and more content than ever" in photos
The royal biographer alleged that it's "a different story" beneath the surface
Andersen said he thinks William's rift with Prince Harry was "deeply scarring"
Prince William is receiving great support from his wife, Kate Middleton, amid the "disappointment" he feels over his ongoing drama with Prince Harry, a royal expert has claimed.
Journalist and royal biographer Christopher Andersen claimed that the Prince of Wales is disappointed with his younger brother, who was not present at last week's Trooping the Colour following the release of his book "Spare," but has been hiding it during royal engagements with the help of his wife. International Business Times could not independently verify this information.
"With help from the formidable Kate, who never lets on that she is perturbed by anything, William is awfully good at concealing his disappointment," the "King" author told Fox News Digital. "In photographs with his wife and children, interacting with King Charles and Queen Camilla or performing his official duties, William looks happier and more content than ever."
But Andersen claimed that "beneath the surface, it's a different story."
According to the "Brothers and Wives" author, Prince William had always expected his younger brother to be at his side on the Buckingham Palace balcony.
Andersen said he believes Prince William and Prince Harry had ties that "went beyond any normal brotherly bond," so it was likely "deeply scarring to see that bond severed" following the Sussexes' exit from the royal family.
Meanwhile, Kinsey Schofield, a royal commentator and the host of the "To Di For Daily" podcast, said she believes that Prince William's relationship with Middleton has been essential during the ongoing family rift.
"Prince William was very picky in choosing his life partner, and I think that decision has been incredibly beneficial to him over the last several years," Schofield told Fox News Digital. "The love and support he has received from his wife and children have been crucial to his heart and healing. We will continue to see a gentle and dedicated father and a smitten husband. William is kind and charming like Princess Diana."
Schofield went on to say that she thinks that reconciliation is still possible between the royal siblings but that it won't happen while the Duke of Sussex is making claims about the royal family in books, docuseries and interviews.
"Inevitably, Harry is going to need his brother, and I think Prince William will be there to catch him when he falls," the royal expert claimed. "But there will be no reconciliation while Harry continues to burn bridges and hurt the people that William loves the most."
Royal expert Tom Quinn previously claimed that the Prince of Wales and his wife balance each other out with their respective personality traits.
"Kate is very much the calm one," the author of "Gilded Youth: An Intimate History of Growing Up in the Royal Family" said. "William is the one who's a bit hotheaded. We see an example of that in Harry's book... But Kate is very level-headed. She's the one who will pour oil on troubled waters and go, 'Let's not stir things up.'"
Nick Bullen, the co-founder of True Royalty TV, also previously commented on the Prince and Princess of Wales' relationship, saying that it works because their marriage is "very much a partnership."
© Copyright IBTimes 2023. All rights reserved.