Princess Michael Apologizes For 'Racist' Brooch During Christmas Lunch With Meghan Markle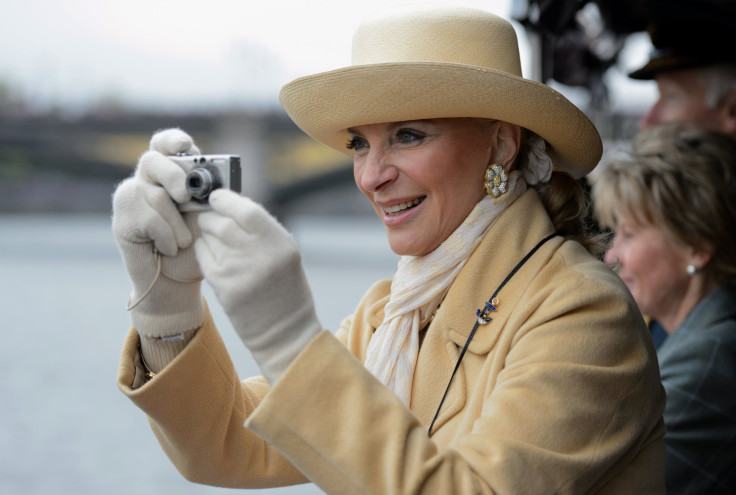 Princess Michael of Kent apologizes for wearing a "racist" jewelry during the royal family's Christmas lunch.
On Wednesday, Prince Harry's fiancee, Meghan Markle, joined the annual Christmas lunch that the queen hosted. However, aside from her presence, many noticed Princess Michael's blackamoor brooch, which many deemed as offensive, especially that the "Suits" star is a woman of color.
Due to her controversial accessory, Princess Michael made headlines. However, she quickly apologized for the inconvenience it caused to everyone.
"The brooch was a gift and has been worn many times before. Princess Michael is very sorry and distressed that it has caused offence," Princess Michael's spokesman said (via The Guardian).
The publication noted that this incident is not the first time that Princess Michael has been accused as racist. In 2004, she allegedly got into an argument about noise in a New York restaurant and told the African American customers: "go back to the colonies."
After several months, Princess Michael denied the incident. She stressed that she had adventures with people of color which she described as "adorable" and "special." Thus, she's hurt whenever she is branded as a racist.
"I even pretended years ago to be an African, a half-caste African, but because of my light eyes I did not get away with it, but I dyed my hair black," Princess Michael explained. "I had this adventure with these absolutely adorable, special people and to call me racist: it's a knife through the heart because I really love these people."
Another source connected to Kensington Palace told TMZ that Princess Michael was not trying to insult Markle or any people of color. The insider added that Princess Michael has decided not to wear the controversial brooch ever again.
In related news, many believe that Prince Harry and Markle's engagement has exposed the "quiet" racism in the United Kingdom. Many believe that this issue is "not as openly acknowledge" as in the United States.
Paula Akpan, co-founder of Black Girl festival, believes that much of the objections to Markle has something to do with her being a woman of color. "We all know what you're trying to say, spit it out, say it," Akpan said while citing "the quiet and unique brand of racism that takes place. Britain is still racist, it's still very racist."
© Copyright IBTimes 2023. All rights reserved.