Prisoner Swallows Mobile Phone To Hide From Authorities In Bizarre Case
A prisoner in India had allegedly swallowed a mobile phone to hide it from authorities.
The bizarre incident took place in New Delhi's Tihar Prisons, the largest complex of prisons in South Asia.
A team of doctors removed the mobile phone by endoscopy from the stomach of the prisoner, the police said, according to media outlet Asianet News. Doctors performed an endoscopy to remove the phone, which the unidentified prisoner ingested through the mouth.
Dr Siddharth, from the Department of Gastroenterology from GB Pant Hospital in Delhi, said the patient was brought to the hospital on Jan. 15, Gulf News reported, citing Asia News International. However, it wasn't clear when the prisoner swallowed the phone.
"An X-ray of his abdomen was done which revealed that it could be a mobile phone. Endoscopy was done through the mouth and the mobile was caught using a snare. The mobile was taken out through the mouth," Dr Siddharth reportedly said.
The doctor added the whole procedure of removing the mobile phone from the body of the inmate was performed by the team of GB Pant Hospital led by Dr Manish Tomar of the Gastroenterology Department.
The mobile phone was 7 cm long and 3 cm wide, local media reported. According to the doctor, it is hard to swallow a mobile phone and only those who had a habit of doing it could successfully swallow it.
"Usually, jail inmates do it to hide it from authorities. It can be swallowed only by people who are habituated to doing this. It is a technically demanding procedure and requires skill to take the big bag out," Dr Siddharth said.
In a similar incident, last year in Egypt, doctors attending to a person who came to them complaining of abdominal pain were shocked to find out that he had swallowed an entire phone. The man had swallowed the phone six months ago and had been waiting for it to naturally pass from his body. However, the phone got wedged in his stomach and blocked food from passing through his body properly. The unnamed man had to undergo emergency surgery for potentially life-threatening injuries, including intestinal and abdominal infections. The surgery took place at Aswan University Hospital in the city of Aswan in Upper Egypt.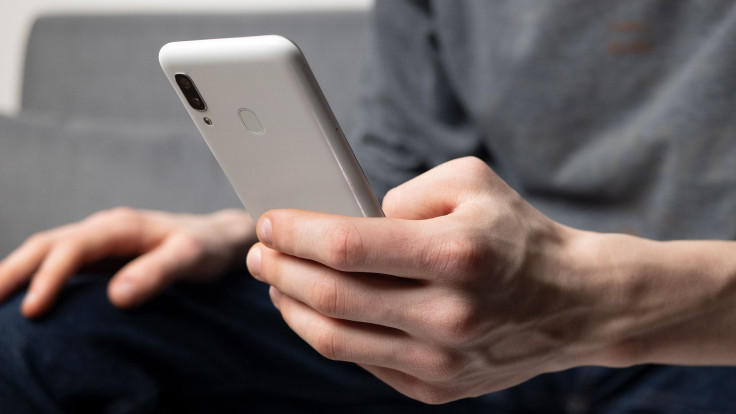 FOLLOW MORE IBT NEWS ON THE BELOW CHANNELS