'The Promised Neverland' Season 2, Episode 7 Live Stream: How To Watch Online, Synopsis And Spoilers
KEY POINTS
Emma confronts Norman and questions his plan
Norman asks if they met the Heretical Girl
"The Promised Neverland" Season 2, Episode 7 is airing Thursday
Emma remains skeptical about Norman's plan to kill the demons. She is worried about Sonju and Mujika, but Norman will make a shocking revelation in "The Promised Neverland" Season 2, Episode 7.
Twitter user TPNManga shared a brief summary for the upcoming episode hinting at Emma learning the secrets of a friendly demon, Mujika.
"Norman's demon annihilation plan is revealed to Emma. Also, learning about the secrets of Mujika..?" read the synopsis for "The Promised Neverland" Season 2, Episode 7 that TPNManga tweeted.
In the previous episode, Norman stands before Emma and Ray. Norman, who was believed to have been shipped, returns and it is a reunion both Emma and Ray never dreamed of.
After the tearful reconciliation, they head to the temple, where the other kids are surprised to see Norman. At the temple, Norman shares his story and reveals the truth of a child experimentation facility named Lambda 7214.
At the facility, the farmer demons, and adult humans, drug children, and conduct experiments on them. He reveals the researchers are trying to harvest several kinds of luxury meat.
During the episode, Emma and Ray also meet Norman's team comprising of Vincent, Barbara, and Cislo.
Norman informs Emma and the other children how he developed a chemical to get rid of all the demons. Emma expresses her reservation about Norman's plan as she doesn't want to kill anyone including the demons.
Toward the end of the episode, Norman is shocked to learn that Emma and the others came in contact with Mujika, who he calls the Heretical Girl.
Fans can watch "The Promised Neverland" Season 2, Episode 7 online on Hulu and Funimation. The episode will live stream in Japanese with English subtitles. It is releasing Thursday.
The cast of "The Promised Neverland" Season 2 includes Sumire Morohoshi as Emma, Mariya Ise as Ray, Shinei Ueki as Don, Lynn as Gilda, Shizuka Ishigami as Nat, Ai Kayano as Anna, Mari Hino as Thoma, Yuko Mori as Lannion, Mari Hino as Dominic, Erisa Kuon as Jemima, Coco Hayashi as Rossi, Nao Shiraki as Yvette, Hiyori Kono as Christie, Yoshino Aoyama as Alicia, Shinichiro Kamio as Sonju, Atsumi and Tanezaki as Mujika.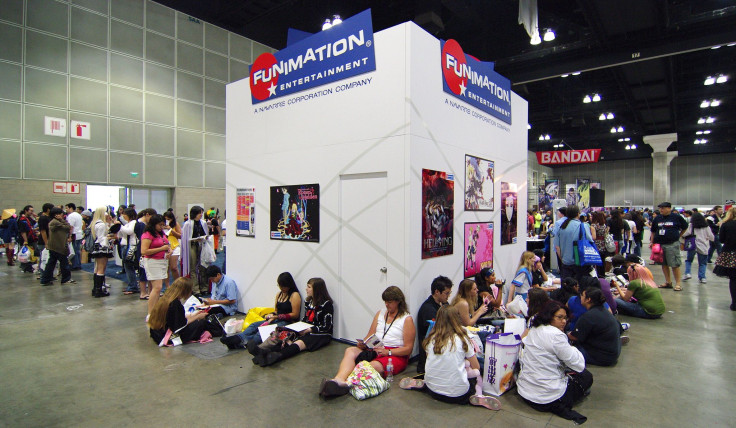 © Copyright IBTimes 2023. All rights reserved.