Proof Angelina Jolie Will Divorce Brad Pitt? Cheating, Flirting, Weight Loss And More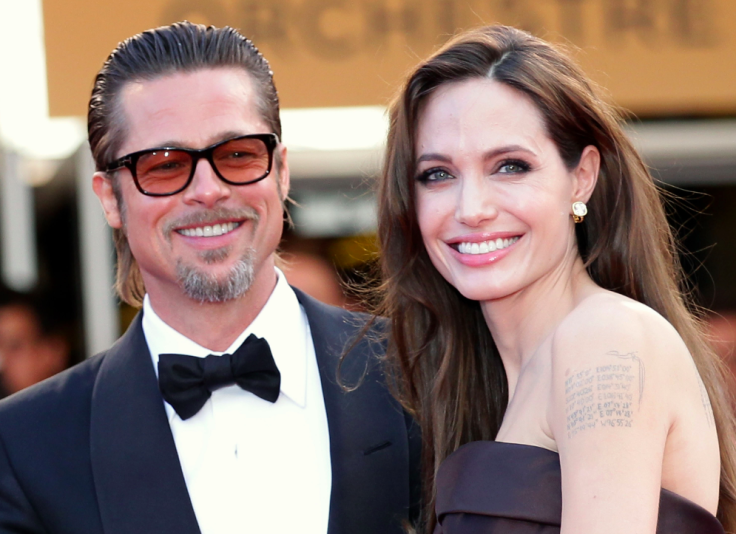 Rumors have swirled for months that Angelina Jolie and Brad Pitt were going to file for divorce, but the gossip reached a crescendo when Jolie's famously skinny frame apparently turned gaunt. To impose some order on all the chatter, here's a list of the top speculations about the celebrity couple.
1. Jolie's weight supposedly dropped to 80 pounds. This story cames by way of the National Enquirer, which means there's a good chance it's false. Even though she may not be 80 pounds, there are other articles claiming Jolie has lost a significant amount of weight because of her stressful marriage to Pitt. Jolie is "pale, gaunt and exhausted" and is "like a shell of her former self ... She's under 100 pounds — just skin and bones." The 40-year-old actress is "pushing herself to the absolute limit," a source told In Touch Weekly Wednesday.
2. Jolie is insanely "jealous" of Marion Cotillard. Even though Jolie is a glamorous Hollywood starlet, she is afraid the French actress, 40, will woo Pitt, 52, away from her. He and Cotillard are working on a World War II romantic thriller, "and the resentment has been eating away at Angelina," an insider told In Touch Weekly, according to Hollywood Life. "She's prone to think that since she was once Brad's co-star and seduced him away from his wife, the same will happen to her."
3. Jolie isn't sexually attracted to Pitt anymore. One story claimed the actress hurled insults at her husband after he tried to fix their marriage by surprising her with an exotic vacation to Vietnam. "He hoped that he and Angie could reignite the spark between them, but all they did was scream at each other," a source told Radar Online in January. "Angie even humiliated Brad by telling him she's no longer attracted to him because he looks fat, bloated and old."
4. They are living separate lives. With active careers and six children between them, Pitt and Jolie are having a hard time making their marriage work. "Dedicating their lives to film work, human rights and their children left them little time for each other," an insider told In Touch Weekly in January.
5. Pitt is flirting with much-younger women, such as actresses Cara Delevingne and Selena Gomez, both 23. "Brad thinks Cara's talents haven't been explored properly, and he wants to take her under his wing," a source told Radar Online Sunday. "He's hoping she might sign an ongoing deal with his company."
As for Gomez, rumors Pitt cheated on Jolie began after he worked with the former Disney star in his film, "The Big Short." Although they're probably not true, "all the rumors about Brad and Selena made [Angie] insane with jealousy," an insider told Star Magazine.
Follow me on Twitter @mariamzzarella
© Copyright IBTimes 2023. All rights reserved.