Prosecutors Target California's Marijuana Trade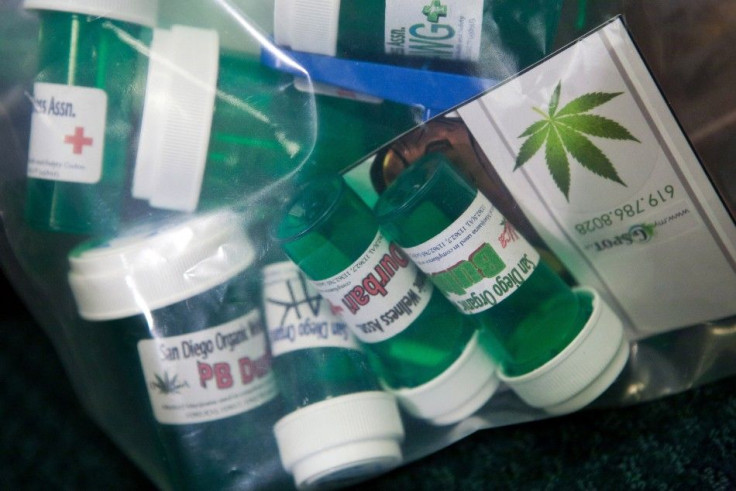 Federal prosecutors announced a crackdown on Friday on what they call California's massive commercial marijuana trade, including medical pot dispensaries they say are often fronts for illegal for-profit drug distribution.
They outlined a range of actions including civil forfeiture lawsuits against property owners involved in drug trafficking, written warnings to landlords of storefronts illegally selling pot and criminal prosecution of other cannabis offenses.
The move, unveiled by the U.S. attorneys for each of the state's four federal districts, marks an escalation in friction between the federal government and California, which in 1996 became the first state to decriminalize medical marijuana.
Fifteen other states and the District of Columbia have since enacted similar statutes, though cannabis remains classified as an illegal narcotic under U.S. law.
The prosecutors said California's medical marijuana law had given cover for large-scale commercial operations to engage in drug trafficking across state lines, with thousands of pounds of marijuana worth tens of millions of dollars flowing across the country from California.
That is not what the California voters intended or authorized, and it is illegal under California law, said Andre Birotte, U.S. attorney for the Central District of California.
There are a number of medical marijuana stores that are operating in contravention to both federal and state law, Birotte later told Reuters. The vast majority of ones we come across operate at extreme profit and were basically drug traffickers.
Supporters of medical marijuana said federal enforcement was unfairly targeting patients and suppliers operating legally under state law.
The Obama administration's latest moves strongly suggest that their medical marijuana policies are now being driven by over-zealous prosecutors and the anti-marijuana ideologues who dominated policymaking in past administrations, said Ethan Nadelmann, executive director of the Drug Policy Alliance.
Instead of encouraging state and local authorities to regulate medical marijuana distribution in the interests of public safety and health, his administration seems determined to re-criminalize as much as possible, he said in a statement. It all adds up to bad policy, bad politics and bad faith.
MISREAD TEA LEAVES
Reversing the position taken by the Justice Department under President George W. Bush, the Obama administration said in 2009 that federal attorneys would no longer prosecute patients who use pot, or dispensaries that distribute it, for medical reasons in states where it has been legalized.
But that memo was never intended to shield commercial operations or industrial-size growth, said Melinda Haag, U.S. attorney for the Northern District of California.
The California marijuana industry is not about providing medicine to the sick. It's a pervasive, for-profit industry that violates federal law, said Laura Duffy, U.S. Attorney for the Southern District of California.
Kevin Sabet, former senior adviser at the White House Office of National Drug Control Policy, said that marijuana legalization advocates had misread the tea leaves when they predicted that Obama would be friendly to their policies.
The latest actions are consistent with the 2009 federal directive, Sabet said, noting that neither state nor federal law allows the selling of marijuana for profit.
People are using medical marijuana to make tons of money, and sometimes engage in drug trafficking, Haag said.
The number of pot growers and storefront clinics in some states, including California, has surged since the 2009 policy pronouncement.
In recent months, however, the Justice Department has taken a hard line against what it deems as drug trafficking conducted under the guise of activities allowed by state medical marijuana laws.
In March, federal agents raided marijuana greenhouses and dispensaries in 13 cities across Montana in a crackdown that prosecutors said was aimed at supposed medical cannabis suppliers who were engaged in large-scale narcotics trade.
In California, the number of dispensaries has peaked at roughly a few thousand statewide, said Stephen Gutwillig, state director of the Drug Policy Alliance.
But those numbers have fluctuated, he said, as most local governments that are regulating medical pot access have capped dispensary numbers in their jurisdictions, or banned them.
© Copyright Thomson Reuters 2023. All rights reserved.