Provincial court upholds ban on polygamy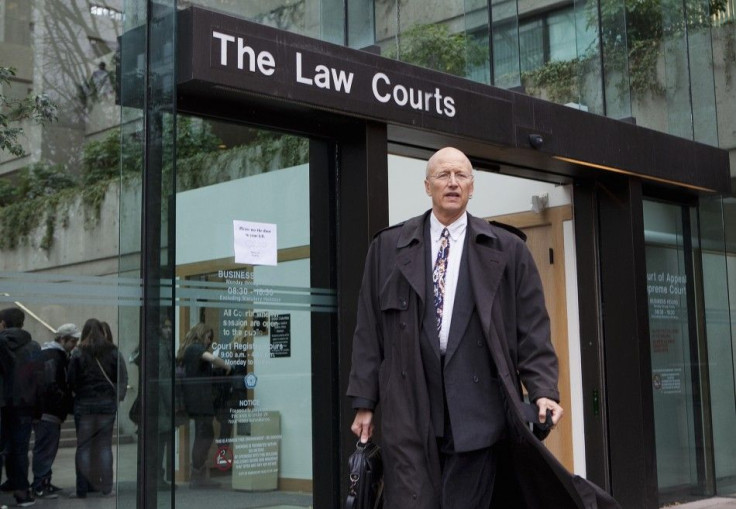 A Canadian provincial court on Wednesday upheld the country's ban on polygamy, saying the harm that plural marriage causes to women and children outweighed any infringement of religious freedoms.
The landmark case was brought by the British Columbia government to test the constitutionality of a 120-year-old ban on polygamy in Canada.
The Pacific Coast province wanted a clear ruling before taking legal action against members of a breakaway Mormon sect that practices polygamy at their Bountiful settlement, near British Columbia's border with the U.S. state of Idaho.
The group's leader, Warren Jeffs, is serving a life sentence in Texas for sexually assaulting two child brides.
In explaining the ruling, British Columbia Supreme Court Chief Justice Robert Bauman said plural marriage was harmful to society, especially women and children in polygamous communities.
The practice leads to a higher risk of physical and psychological harm for women, higher infant mortality rates and more fragile health for girls who are married off to older men and fall pregnant at a young age, Justice Bauman wrote in a 335-page decision.
If individuals sincerely believe that polygamy is a religious obligation, the impact of the ban on their religious freedom is outweighed by its countervailing salutary effects, Bauman said.
PRECURSOR TO PROSECUTION
Authorities have been wary of prosecuting members of Fundamentalist Church of Jesus Christ of Latter-Day Saints, or FLDS, out of fear the 19th century anti-polygamy law ran afoul of more recent civil rights protections and would not hold up in court.
This ruling takes away one of the hurdles, which is whether the law is constitutionally valid, but there may yet be other challenges, said Ron Skolrood, a constitutional lawyer at law firm Lawson Lundell in Vancouver.
A central issue in the case has been the question of whether the practice involves the potential for abuse of women and children in polygamous communities.
The FLDS says it is exercising its religious freedom. The group's critics say it subjugates women, requires underage girls to marry older men and creates other social ills, including forcing young unmarried boys onto the streets.
If the court had overturned the current law, it would have meant Canada would be the only western country allowing polygamous marriages.
Canadian Justice Minister Rob Nicholson was applauded on Wednesday in the House of Commons when he announced the ruling.
Polygamy has no place in modern society. ... In our view, polygamy is harmful to society, to those involved with it, particularly to women and to children born within polygamous families, Nicholson said in a House of Commons.
Vancouver lawyer George Macintosh, who was appointed by the court to lead the challenge to the law, has 30 days to appeal the ruling.
The FLDS, which split from the mainstream Mormon church over the issue of polygamy, has an estimated 10,000 followers in Utah, Texas, Arizona, Colorado, South Dakota and British Columbia.
(The case is In the Matter Concerning Constitutionality of S.293 of the Criminal Code VA SO97767)
© Copyright Thomson Reuters 2023. All rights reserved.