E3 Leaks And What To Expect From The Video Game Event Of The Year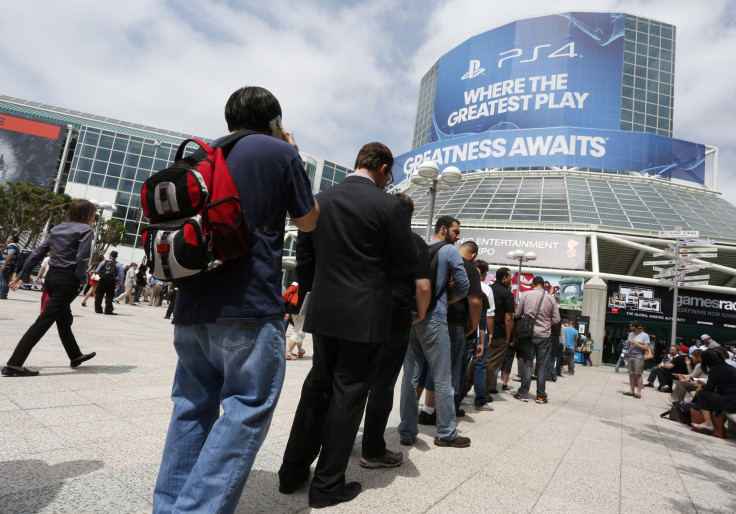 It's E3 time, which means plenty of new game announcements and updates from Sony, Microsoft and Nintendo. The video game trade show kicks off Sunday at the Los Angeles Convention Center and will feature panels, press conferences and the return of the Nintendo World Championships. While we know "Fallout 4" and a few other titles will be unveiled in further detail, there have been other E3 leaks about the Xbox One and PlayStation 4. Let's look at the latest developments.
All Storage, No Hardware
Sony's PS4 and Microsoft's Xbox One are approaching their second anniversary and both companies are looking to improve the experience of these consoles. Prior to E3, Microsoft announced a one terabyte storage version of the Xbox One while revamping the controller to include a headset jack. A 1TB version of the PS4 is also expected, according to the Guardian. These upgrades are welcome additions to the consoles, considering the space that DLC, patches and downloaded games take.
While everyone loves a new console, it seems unlikely that Nintendo will unveil its much-discussed NX console. There were rumors the Nintendo NX would run on Android and many expect the company will try to get the most out of the Wii U before it turns its attention to a new console.
Virtual Reality Is, Well, A Reality
Without any new consoles to discuss, virtual reality will take center stage at E3 as the new thing to look forward to in the video game industry. Oculus unveiled its Rift headset and touch controller in a press conference prior to E3, and we'll see some of the games in action. There will be 22 VR companies attending the show, according to VentureBeat. There will be a VR treadmill, additional VR headsets for phones, a VR camera and a data glove, notes Destructoid. Games for Sony's Project Morpheus VR headset could also be featured at E3. Microsoft's very cool HoloLens will also be at E3.
Games, Games, Games
E3 wouldn't be complete without games. "Fallout 4" is a highlight and many fans are eagerly awaiting "Halo 5: Guardians" and "Call of Duty: Black Ops 3." For Sony, "Uncharted 4: A Thief's End" will be showcased but the company announced "No Man's Sky" will not be part of its press conference. "Kingdom Hearts III," "Metal Gear Solid V: The Phantom Pain" and "Rise of the Tomb Raider" are other anticipated games.
PC At E3
PC gaming and hardware will have its own stage during E3. The PC Gaming Show will be held on June 16 at Belasco Theater and will feature Blizzard, Xbox and Square Enix to name a few. Dell will also show off its Alienware Steam Machine at the conference.
© Copyright IBTimes 2023. All rights reserved.