Psychologists Give Invaluable Tips To Cope With Coronavirus Anxiety
KEY POINTS
Many people are suffering from anxiety amid the coronavirus pandemic
Experts say feeling anxious and worried in this crisis is normal
Psychologists offer their advice on how to cope with COVID-19 anxiety
Psychologists are citing reports of more residents becoming more anxious about what the future will bring amid the coronavirus pandemic and economic slowdown. Experts say that feeling anxious and worried in a crisis like this is normal. Psychologists say such feelings can be managed, and they offered some tips on how to cope with coronavirus anxiety.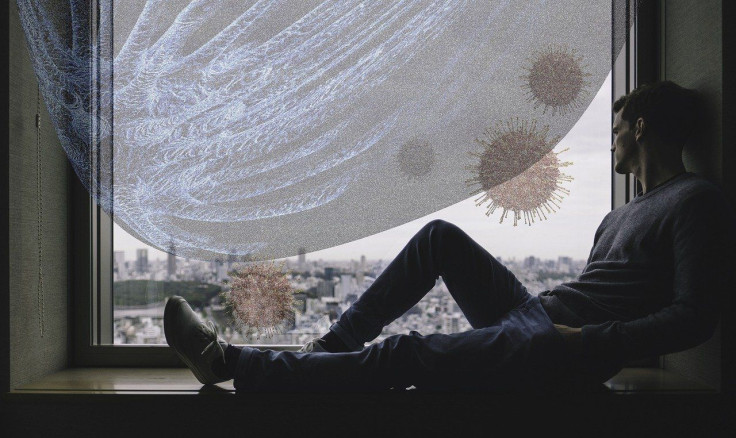 Think About What Is Certain
Dwelling on the unknown of the outbreak plays a huge role in why the crisis is so anxiety-provoking. Asking how long it can last, who it will infect, and how it could affect the lives of everyone does not help. Natalie Dattilo, in an interview with Business Insider, said these uncertainties could fuel your anxiety. Ms. Datillo is the director of psychology in Brigham & Women's Hospital's department of psychiatry.
To counter such anxious thoughts, try to remember what is certain. According to Dattilo, you can tell yourself, "I am certain that no matter what happens, we will find a way to deal with it." You can also say, "I am certain that I am standing here today, still breathing, and the sun is shining." Dattilo said that by adding even a tiny element of certainty amid an overwhelming uncertainty, you could connect with the present moment and keep a good sense of confidence.
Do Everything To Protect Yourself And Your Family
Ms. Dattilo said that action is a remedy for anxiety. Such action includes doing what you can to protect yourself and your loved ones. Among the actions you can do is make sure you observe excellent hygiene and social distancing practices.
There is a lot you can do to ensure protection for yourself and your loved ones. You can wash your hands thoroughly as often as possible, sanitize surfaces that are constantly touched, and to stay at home as possible.
Focus On Things You Are Grateful For
Instead of swimming in worries that you might get COVID-19 infection, or your kids will be out of school for a long time, focus on what you are grateful for. You can instead be thankful for the opportunity to be with your kids for much longer.
You can also create a 'gratitude list' daily to shore up your psychological resiliency. Doing so can help prevent yourself from focusing on negative elements or potential threats, which, according to Ms. Dattilo, your brain is wired to do. "Widening our perspective and recognizing that while things are challenging and uncertain, there are also good things in our daily lives," said Natalie Dattilo.
Reach Out To Loved Ones And Friends
Social isolation has been proven to fuel depression and can even affect longevity. Just because there is a stay-at-home order does not mean you should also stop getting in touch with people. There are available technologies that can help you stay socially connected to people, even if you are physically distant.
According to entrepreneur and business coach Todd Herman, if you have been checking in with people once a month, you can now try doing it four times a month. Aside from maintaining connections without putting yourself at risk of virus exposure, you will also get a sense that you are not alone.
Eat Healthy and Exercise
Good nutrition and constant movement are good for your body and mind. According to Dr. Tedros Adhanom Ghebreyesus, Director-General of the World Health Organization, eating a healthy and nutritious diet can help your immune system. He also said that you should limit your alcohol or sugary beverage consumption. Avoiding or quitting smoking also helps a lot. "Smoking can increase your risk of developing a serious disease if you become infected with COVID-19," Dr. Tedros said.
Dr. Tedros is also encouraging everyone to perform at least 30 minutes of physical activity regularly. "If you can't leave the house, find an exercise video online. Dance to music. Do some yoga, or walk up and down the stairs," he said.
© Copyright IBTimes 2023. All rights reserved.