Public Radio Launches Music Discovery Video App VuHaus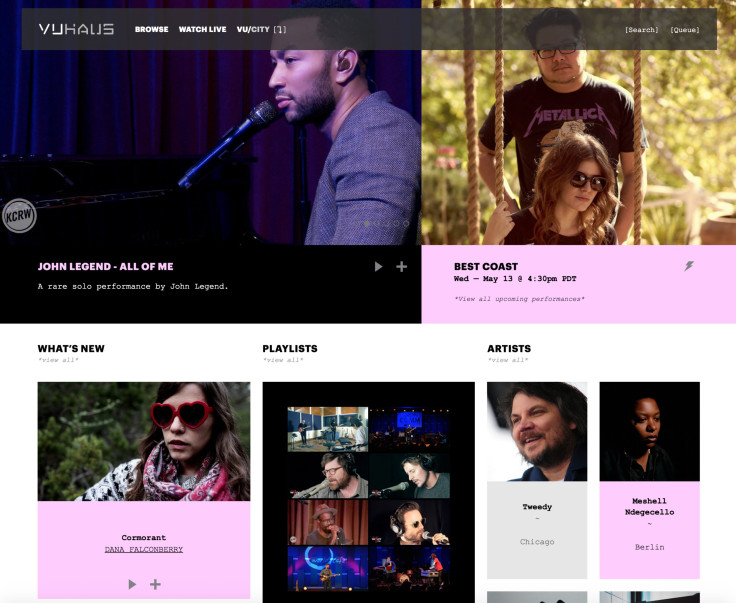 Public radio is the latest player to pile into the music discovery space. Six of the hippest music stations in public radio -- Los Angeles' KCRW, Seattle's KEXP, Philadephia's WXPN, New York City's WFUV, Austin's KUTX and Kansas City's KTBG -- announced the launch of VuHaus, a streaming video platform and app designed to leverage the hours of video content the stations have amassed of artists visiting their studios. The service, which will be operated by Public Media Company, launched Wednesday at the Non-COMMvention, a conference organized for noncommercial radio stations.
"Artists have made [our] studios the first stop when they are on tour or want to debut new music," VuHaus Program Director Mark Abuzzahab said in a statement. "The result is the type of mesmerizing performance you'd never experience at a concert hall, music festival or on TV."
Though it boasts plenty of content from well-known indie acts like TV on the Radio and The National, VuHaus is looking to frame itself as a place where users can discover less-known artists. In addition to performance footage and playlists curated by the artists who stop by stations for visits, VuHaus offers access to interviews and artist spotlights that showcase up-and-comers based in its member stations' local markets.
"VuHaus' member radio stations have established a stunning track record for being crossover-hit makers and a launching pad for new artists," Abuzzahab said.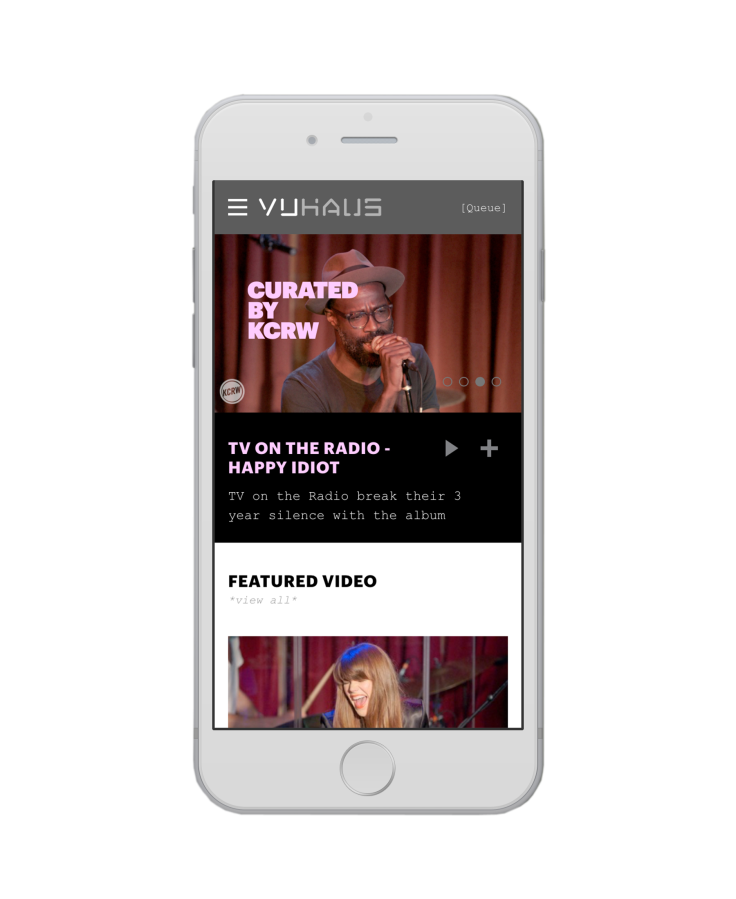 Public Media Muscle
VuHaus offers two things very much in vogue in the streaming music space: unique content and trusted curation. But it's also bringing those services into a space that's grown crowded and competitive. Services like Tidal, which has more than 700,000 subscribers and has been promoting itself aggressively since relaunching at the end of March, has pledged that users will be able to use its video offerings to discover new artists. Last week, reports surfaced that Spotify, which has more than 60 million monthly active users, is going to be launching original video content. And yesterday, a new service called Vadio, which inserts music videos into streaming services, announced it had closed a $6.5 million series A funding round.
To compete, VuHaus will look to leverage the collective reach of its member stations, which reach tens of millions of people every week both over terrestrial radio airwaves and through digital channels, a strategy that public media is currently using for its podcasts. That network of support could grow as VuHaus expands its reach; additional radio stations will join the service in the coming months.
Public And Private
Like many of the new digital ventures public broadcast media has launched recently, VuHaus will straddle the line between public and private. The app received its initial funding from the Corporation for Public Broadcasting and the Wyncote Foundation, but it intends to rely on a mix of philanthropy and sponsorship moving forward. A spokesman for VuHaus said the company is in talks with numerous sponsors, though it has not yet closed any deals.
VuHaus is available on both the iTunes App Store and Google Play.
© Copyright IBTimes 2023. All rights reserved.