Pumpkin Shannon's Husband Josh Efird Slams Mama June In New 'Road To Redemption' Teaser
KEY POINTS
Josh Efird slams Mama June in the teaser for the next "Mama June: Road To Redemption" episode
Pumpkin Shannon's husband is not pleased when Mama June confronts him about Alana's guardianship
Josh claps back at Mama June telling her that she was the one who left Alana two years ago
Pumpkin Shannon's husband Joshua Efird just slammed Mama June Shannon for the mess she made within their family in the all-new teaser for the next "Mama June: Road To Redemption" episode.
The exclusive sneak peek obtained by TooFab shows Josh, 24, cutting short Alana "Honey Boo Boo" Thompson, 15, and Mama June's reunion. In the previous episode, Josh accompanied Alana to Florida when the latter decided to visit her 41-year-old mom and Geno Doak, 45.
As previously reported, Alana took the opportunity to speak her mind to her mom's boyfriend during their reunion. The "Toddlers & Tiaras" star even told Geno that he and Mama June "hurt me a lot" when they chose to leave her behind and give in to their addiction two years ago.
However, the reunion between Mama June, Geno and Alana would be short-lived after Josh decides to leave with Honey Boo Boo due to Mama June's behavior as shown in the trailer.
The in-laws would butt heads this week over Alana's guardianship as Josh does not want his wife's younger sister to get her hopes up just because Mama June took her apartment hunting.
"You know that guardianship? I signed that paper when I was in the midst of my addiction," Mama June confronts Josh in the clip that is also available on We TV's YouTube channel.
But Mama June's argument backfires when Josh gives her a wake-up call on who should be the one to blame for the situation they are currently in.
"I mean, y'all left, not me, so she does live in my house," Josh responds.
In a confessional, Josh slams Mama June for ruining what was once a "pretty smooth" ride for their entire family. "[She] had to go and f—k it all up for everybody," he says.
The teaser then jumps to a scene where Josh and Alana could be seen outside Mama June and Geno's home. Alana questions her brother-in-law's decision for them to leave so soon and Josh does not hesitate in telling the teenager what he thinks is wrong.
"Your mama has a bad habit of blowing up our lives, so I'm pretty much done cleaning up this mess," he says.
Inside the house, an agitated Mama June tells Geno that she's also had enough of Josh's antics so she's calling Pumpkin.
"This is bulls—-t. I'm gonna call Pumpkin. This is crazy," she exclaims as Geno tries to help her calm down. Her beau then tells her that calling Pumpkin is just going to "make it worse" for the both of them.
"Mama June: Road To Redemption" airs Fridays at 9 p.m. ET on We TV.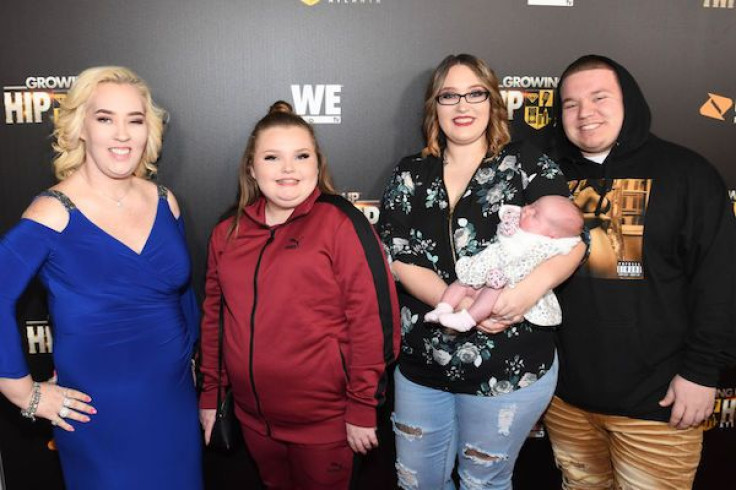 © Copyright IBTimes 2023. All rights reserved.