Pumpkin Shannon's Son Bentley Plants Kiss On Younger Brother In Adorable Clip [Watch]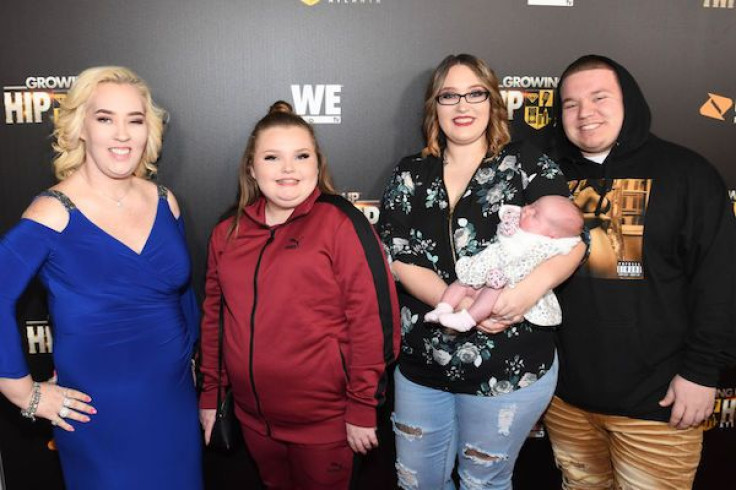 KEY POINTS
Doe Doe Shannon shared an adorable clip featuring her grandsons with Pumpkin
In the clip, 1-year-old Bentley gently planted a kiss on newborn Sylus Ray's forehead
Pumpkin got surprised by her son's sweet gesture toward his younger brother
Lauryn "Pumpkin" Shannon's son Bentley Jameson has embraced his role as a big brother to his mom's newborn twins.
On Thursday, Pumpkin's aunt and Mama June Shannon's sister Joanne "Doe Doe" Shannon took to Instagram to share an adorable video of 1-year-old Bentley planting a kiss on his younger brother Sylus Ray's forehead as the latter lay on the couch.
Pumpkin, 22, got surprised by her son's gesture, so she let out an "Oh my gosh!" as Bentley kissed his younger brother. After kissing Sylus, Bentley gently touched his baby brother's head, and he let out a soft cry over the gesture.
In the caption, Doe Doe revealed that Bentley showed the sweet gesture just days after his twin siblings, Sylus and Stella Renae, arrived at home. Pumpkin gave birth to them via cesarean section on May 19 at a Georgia hospital.
"This was when the twins were only a few days old and Bentley was just so sweet and giving gentle kisses to the new arrivals to the house. He still loves them so much. Bentley is always the sweetest," Doe Doe wrote.
In her first interview about her new bundles of joy, Pumpkin revealed that only her 26-year-old husband, Josh Efird, was allowed in the delivery room. She added that Josh's parents and grandmother paid a visit after the birth of the twins. But she did not mention if Mama June showed up.
Aside from the twins and Bentley, Pumpkin and Josh are also parents to 4-year-old daughter Ella Grace, who recently started attending pre-kindergarten. Doe Doe was also the one to share the latest milestone of her granddaughter on Instagram.
Mama June's older sister shared a snap of Ella posing for the camera before heading to her first day of school earlier this month. "So excited and crying happy tears. Ella has been talking about this since December. Have an amazing day," she captioned her post.
Doe Doe's constant updates about Pumpkin and her family prompted fans of the reality family to slam Mama June and praise her sister. Some even encouraged Pumpkin to have her own reality show with her younger sister Alana "Honey Boo Boo" Thompson, 16, and not with their mom.
"I don't watch [the show] for you, June. I watch for your children now. I see no redemption. Pumpkin and Alana should have their own show now," one commented on Mama June's post about the recently concluded season of their family's show, "Mama June: Road to Redemption."
"You definitely are this family's guardian angel! Now, you have done enough regarding June who has made constant decisions to disrupt [and] destroy Pumpkin's marriage. ... I can't watch anymore. I wished the show continued with everyone but June," another wrote on Doe Doe's separate post promoting the show.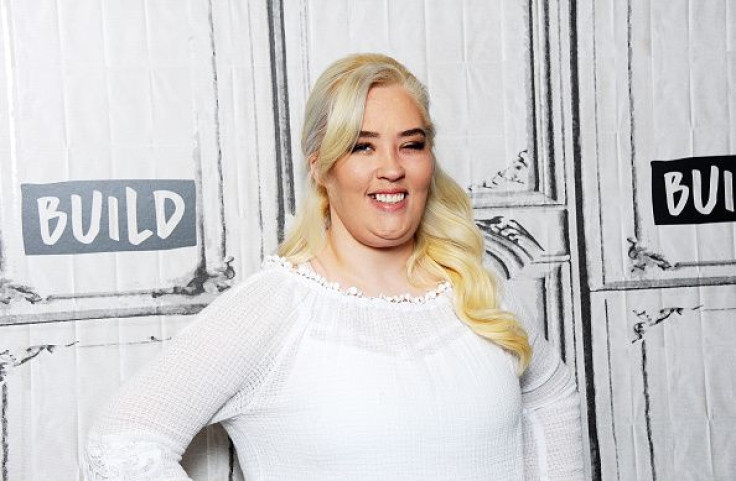 © Copyright IBTimes 2023. All rights reserved.