Queen Elizabeth Did This After Finding A Dead Slug In Her Salad
Queen Elizabeth II wrote a sassy note for the chef after finding a dead slug in her salad.
Her Majesty is a healthy eater, but she has experienced some mishaps when it comes to her food. She was once served a salad that came with a dead slug. Queen Elizabeth reportedly tore a page from the comment book that she used to pass on her satisfaction or disapproval to the kitchen staff. She placed the dead slug on it and wrote, "I found this in the salad - could you eat it?" (as quoted by Express).
The Queen selects her meals from a red leather-bound book prepared by her royal chef. She marks her choices and crosses out those she doesn't like. Former royal chef Darren McGrady confirmed that the monarch has a disdain for non-organic foods. He added that she would also reject any dish with out-of-season foods.
"Try including strawberries on the menu in January and she'll scrub out the line and say don't dare send me genetically modified strawberries," McGrady explained. "She absolutely does eat seasonal."
For Queen Elizabeth II morning routine starts with a pot of Earl Grey tea with biscuits. She eats her breakfast with Prince Philip with her cereal of choice Special K, which is stored in a plastic yellow container.
The monarch only eats brown eggs and prefers two types of marmalade, light and dark, and a carton of yogurt.
"Breakfast was very simple for Her Majesty," McGrady said about the Queen's breakfast.
In the afternoon, she takes her tea, which is served with finger sandwiches such as cucumber, smoked salmon, egg and mayonnaise or ham and mustard with the crust removed. For dinner, Her Majesty often dines on fillets of beef or venison, pheasant or salmon brought from farms in Sandringham and Balmoral.
In related news, Queen Elizabeth II and Prince Philip, who have been married for 71 years already have separate bedrooms. This doesn't mean that they don't sleep together, but this gives them the option to sleep separately if they want to.
"In England, the upper class always have had separate bedrooms," Queen Elizabeth II's cousin, Lady Pamela Hicks, told Sally Bedell Smith for her new biography for Her Majesty. "You don't want to be bothered with snoring or someone flinging a leg around. You don't want to be bothered with snoring or someone flinging a leg around."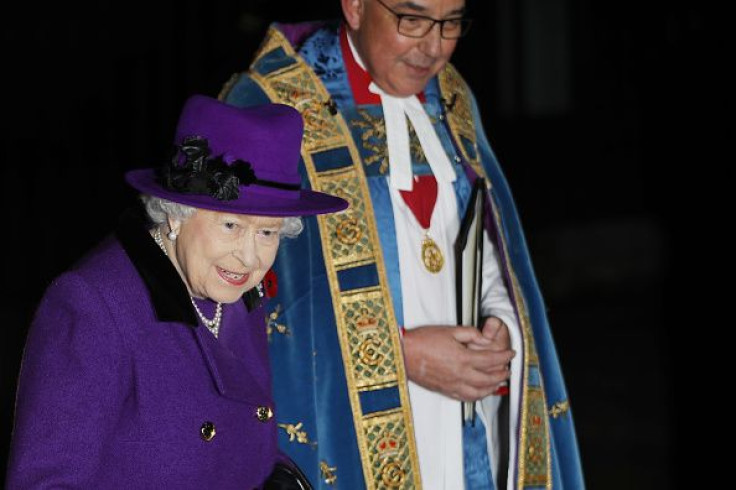 © Copyright IBTimes 2023. All rights reserved.