Queen Elizabeth II Didn't Remove Obamas From Harry, Meghan's Wedding Guest List
Queen Elizabeth II has not removed the Obamas from Prince Harry and Meghan Markle's wedding guest list.
Last month, a publication claimed that her majesty decided to remove Barack Obama and Michelle Obama from the royal wedding list for fear that it might cause problems with President Donald Trump.
Reports also swirled that the former First Lady wanted a spot on the couple's wedding guest list after she learned that Prince Harry will be marrying a black or biracial woman.
"Barack, who had been practically stalking Prince Harry on Twitter in recent weeks, made a post within seconds of the news coming out, which served the purpose of letting the royals know that he and Michelle are angling for an invitation to the wedding of the year," a source said.
Last month, News.co.au also claimed that the British government asked Prince Harry to not invite the Obamas to his and Markle's wedding because Trump wouldn't appreciate not getting an invite himself.
However, Prince Harry and the former president actually have a close relationship with each other. A source told The Sun, "Harry has made it clear he wants the Obamas at the wedding, so it's causing a lot of nervousness. Trump could react very badly if the Obamas get to a royal wedding before he has the chance to meet the queen.
But as of late, the royal wedding guest list hasn't been finalized. As such, there is no proof suggesting that the queen has decided to officially remove the Obamas from the list.
Days after Christmas, Prince Harry also told BBC News that doesn't want to ruin any surprises regarding his and Markle's guest list. "I don't know about that – we haven't even put the invite or the guest list together yet. Who knows if Obama's going to be invited or not. I wouldn't want to ruin that surprise," he said.
But during Prince Charles and Princess Diana's wedding, former First Lady Nancy Reagan was invited alongside her husband, Ronald Reagan. The latter wasn't able to attend their nuptials.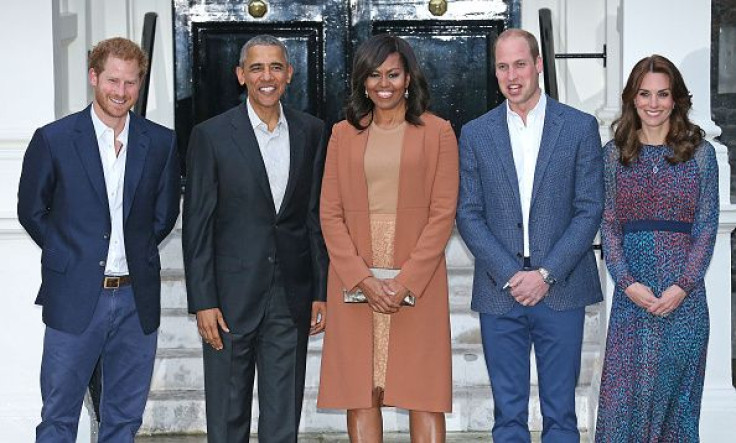 © Copyright IBTimes 2022. All rights reserved.
FOLLOW MORE IBT NEWS ON THE BELOW CHANNELS