Queen Elizabeth II Is 'Most Stylish Person' In The Royal Family?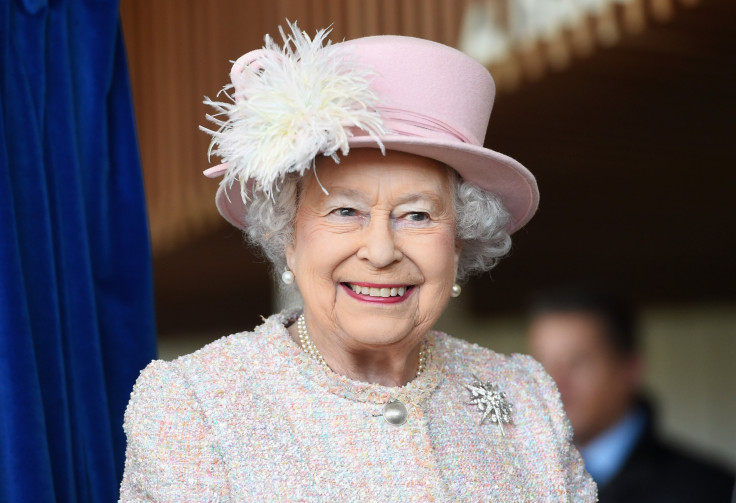 Queen Elizabeth II is still the most stylish royal for a former Vogue editor.
According to Alexandra Shulman, 60, who has been awarded a CBE medal by Prince William at Buckingham Palace, the monarch is still the most stylish person she knows.
"The Queen is the most stylish person because she never changes," Shulman said (via Express). "Style is about having a look and sticking to it and she does it so well. I believe everybody just thinks she's amazing."
Over the years, the queen's signature look has always included bright-colored outfits with a matching hat. According to the monarch's daughter-in-law, Sophie, the Countess of Wessex, Her Majesty choose these colors because it helps her stand out.
"She needs to stand out for people to be able to say 'I saw the Queen,'" Sophie explained in the Smithsonian Channel documentary "The Queen at 90." "Don't forget that when she turns up somewhere, the crowds are two, three, four, 10, 15 deep, and someone wants to be able to say they saw a bit of the Queen's hat as she went past."
Caroline de Guitaut, the curator at the Royal Collection Trust, backed up Sophie's statement. "The queen has always been aware that she needs to stand out from the crowd, and it is for this reason that millinery has always played an important role in her wardrobe," she said. For instance, the queen wears a hat because it "enabled people who want to catch a glimpse of her to spot her immediately."
Meanwhile, Shulman also recognized Meghan Markle's style and praised Prince Harry's fiancée for her confidence. The former Vogue editor added that she's looking forward to seeing what the future royal will wear to the royal wedding.
"Meghan's got a great style, is very confident in her style and she will bring a bit of American sassiness to the look of the royal family," Shulman said (via Express). "I'm looking forward to seeing what she wears to the wedding."
Markle and Kate Middleton are also popular for their fashion. In fact, the two royals were part of Lyst's most influential figures in 2017. The "Horrible Bosses" star is on the fourth spot while the Duchess of Cambridge lags behind at the fifth spot.
© Copyright IBTimes 2023. All rights reserved.