Queen Elizabeth Praises Camilla During Toast For Prince Charles' 70th Birthday
Queen Elizabeth II recognized Camilla Parker Bowles during Prince Charles' birthday.
On Wednesday, Her Majesty hosted a party to celebrate the Prince of Wales' 70th birthday. The Queen also gave a toast to the future king, and in her speech, she compared Prince Charles to a tree and mentioned Camilla's influence in the heir's life.
"It is a privilege for any mother to be able to propose a toast to her son on his 70th birthday," Queen Elizabeth II (as quoted by Daily Star). "It means that you have lived long enough to see your child grow up. It is rather like - to use an analogy I am certain will find favour - planting a tree and being able to watch it grow."
"My mother saw me turn 70, of course. And she was heard to observe that 70 is exactly the age when the number of candles on your cake finally exceeds the amount of breath you have to blow them out," the monarch continued. "Over his 70 years, Philip and I have seen Charles become a champion of conservation and the arts, a great charitable leader - a dedicated and respected heir to the throne to stand comparison with any in history – and a wonderful father."
The Queen went on to mention the Duchess of Cornwall and how she helped Prince Charles to become "his own man." "Most of all, sustained by his wife Camilla, he is his own man, passionate and creative," Queen Elizabeth added. "So this toast is to wish a happy birthday to my son, in every respect a duchy original. To you Charles. To the Prince of Wales."
The royal family reportedly didn't approve of Camilla for Prince Charles at first. The members of the Firm didn't find her aristocratic enough and deemed her to be a woman of "experience."
In fact, according to Tom Bower's book "Rebel Prince: The Power, Passion and Defiance of Prince Charles" the Queen actively disapproved of the Prince of Wales and Duchess of Cornwall's affair. The monarch reportedly didn't want to see Camilla in any royal function. Prince Philip had the same reaction.
Prince Philip favored Princess Diana over Camilla. In fact, in one letter addressed to the Princess of Wales, the Duke of Edinburgh called his own son "silly" for leaving Princess Diana for Camilla.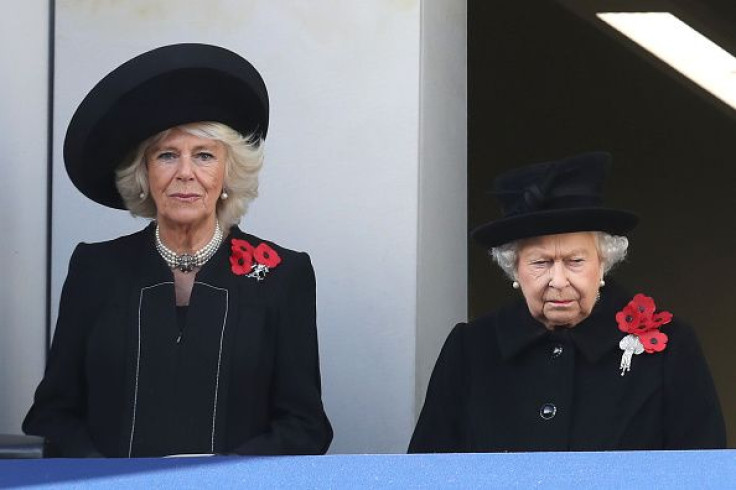 © Copyright IBTimes 2023. All rights reserved.