Queen Elizabeth, Prince Philip Shocked Royal Valet With Unexpected Bedroom Scene
Queen Elizabeth II and Prince Philip's valet was shocked and embarrassed after finding the two in an "unexpected scene" inside their bedroom.
The Queen and the Duke of Edinburgh are not like most of the couples not just because they are royals, but also due to the nature of their relationship. Previous reports claim that they have separate bedrooms but the two rooms are connected similar to the traditional "upper-class fashion," so they can conveniently visit each other if they want to.
According to James Whitaker, there was a time when the Queen's valet turned red-faced after finding her and Prince Philip in an awkward scene inside their bedroom.
"When he walked into Philip's bedroom one morning, royal valet James MacDonald was embarrassed to find Elizabeth in a silk nightgown and Philip naked," Whitaker said.
"'Prince Philip didn't care at all,' said MacDonald," he continued.
Prince Philip already admitted that he never wears pajamas. In the Netflix series "The Crown," Matt Smith who plays the role of Prince Philip stripped off for a set of bedroom scenes.
Claire Foy, who plays Queen Elizabeth II in the series, explained that the nudity was included to keep the show realistic. She also confessed that they found out that Prince Philip sleeps naked and it's a fact.
Queen Elizabeth II's cousin Lady Pamela Hicks confirmed that Prince Philip and Queen Elizabeth II have separate bedrooms. According to her, this is normal in the upper class especially if one doesn't want to be bothered by their spouse's snores and flinging leg around. But they can share a room if they want to be cozy.
When the Queen and duke travel, they also prefer to occupy different cabins. Queen Elizabeth II and Prince Philip did this when they traveled on the Royal Yacht Britannia.
According to Brian Hoey in his book "Not in Front of the Corgis," the couple's unique arrangement is down to their different bedding preferences. Queen Elizabeth II wants longer turn-back on her sheets and blankets and a lace trimming on her pillowcases. Prince Philip doesn't like this and can actually sleep in whatever weather or temperature. Also, the Duke of Cambridge is an early riser and he doesn't want to disturb his wife in the morning.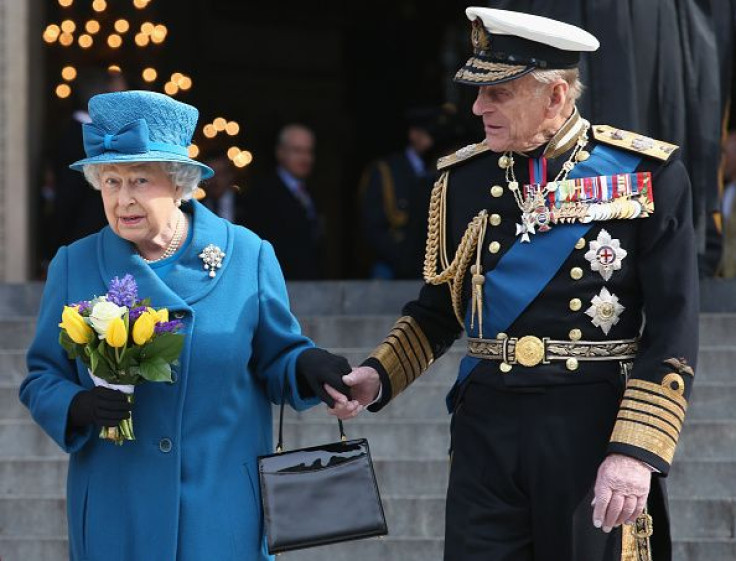 © Copyright IBTimes 2023. All rights reserved.