Kate Middleton Told Off By Camilla Parker-Bowles Days After Harry Scolded Meghan
Kate Middleton was told off by Camilla Parker Bowles to pay attention at Ascot just days after Prince Harry scolded Meghan Markle.
The Duchess of Cambridge and the Duchess of Cornwall reunited at the Order of the Garter over a week after joining the other members of the royal family for Trooping the Colour. According to The Sun, during the outing, Camilla told off chatty Middleton and Queen Maxima of the Netherlands because they weren't paying attention.
Camilla reportedly gave the Argentinian-born queen a firm tap prompting her to stop chatting with Middleton. The two royals then turned to face forward in time for the procession to begin.
According to the publication, Camilla is giving Middleton an air of authority because she will be the Queen Consort ahead of Middleton. While Middleton was very friendly with Queen Maxima, a number of netizens accused the duchess of being rude and disrespectful to Queen Letizia at the same event.
In a video shared on Twitter, Middleton can be seen arriving at the venue. However, she didn't curtsy or greet Queen Letizia. Many felt that Middleton completely ignored the Queen of Spain.
"What did Letizia ever done to Kate? Last time they visited she did the same, ignored her at the State Dinner and put on a grumpy face all night. She was rude not to curtsy," one netizen commented.
"Why does she always give Leticia the cold shoulder? This is a woman who stood on her own two feet was accomplished before becoming royal," a different user added before accusing Prince William's wife of being jealous because she reportedly did the same at a state dinner.
Another netizen said that the duchess was "disrespectful, rude and wrong." However, some also defended Prince William's wife. One said that they probably met already because Queen Letizia was seen giving a nod to the Duchess of Cambridge.
A few weeks ago, Middleton had an awkward reunion with Rose Hanbury at Donald Trump's state banquet. There were rumors that Hanbury and Prince William had an affair. At the event, the two ladies who were reported to be best friends weren't seen greeting each other. Middleton reportedly didn't acknowledge Rose's presence.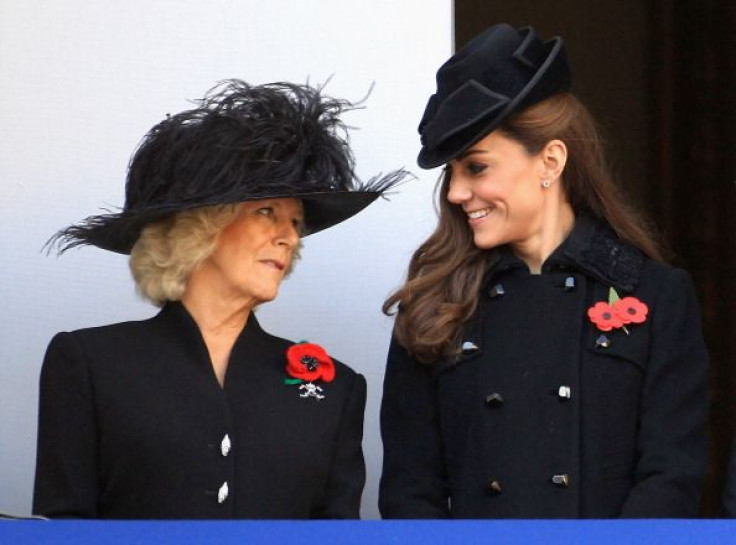 © Copyright IBTimes 2023. All rights reserved.