Queen Elizabeth, Princess Diana, Kate Middleton, Meghan Markle's Genius Fashion Hacks Revealed
The royals' secrets in perfecting themselves in front of the spotlight have been revealed.
Queen Elizabeth, Princess Diana, Kate Middleton, Meghan Markle know very well how to conduct themselves in the public. They also used some tricks to avoid unexpected and embarrassing moments. Here are five genius fashion hacks from the monarch, late Princess of Wales, Duchess of Cambridge and Duchess of Sussex.
1. Bring a clutch bag
Princess Diana wasn't afraid of wearing daring dresses, but she didn't like the paparazzi snapping her cleavage. So, she always brought a clutch bag to cover her chest whenever she stepped out from cars. According to Anya Hindmarch, the late Princess of Wales used to call her clutch bag her "cleavage bag."
2. Use hats with combs
If you love hats and always struggle keeping one in place, Princess Diana has a solution for that. The late Princess of Wales was a fan of millineries and she used a hat with combs to keep it securely in place.
3. Wear bigger shoes
Markle has been photographed wearing shoes that are bigger than her size. The Duchess of Sussex prefers footwear that's one or two sizes larger to avoid blisters and discomfort. According to fashion expert Harriet Davey, celebrities also do this trick for the same reason.
"Celebs often go a size up, or even two, in the shoe department when they're at an event or on the red carpet and it's for one reason we can all relate to - to avoid blisters," Davey explained.
Also, wearing heels for a longer period of time can cause the feet to swell up. This may result in bunions in the long run that can cause severe and constant pain.
4. Use leather insoles
Middleton has another way to keep her feet comfortable in her heels all day. The Duchess of Cambridge's stiletto hacks include wearing leather insoles from Alice Bow. The brand offers a solution to "ugly or ineffective insoles," for ladies to enjoy their footwear even more.
5. Add weights to your hemline, or use undergarments that increase static
The Queen always wears coats and dresses, but she was never seen having Marilyn Monroe moments. According to Stewart Parvin, Her Majesty adds weights to the hemline of her dress to avoid disgraceful incidents. On the other hand, Middleton and Markle use body suits and clothes that increase static to make it harder for their dresses to fly up.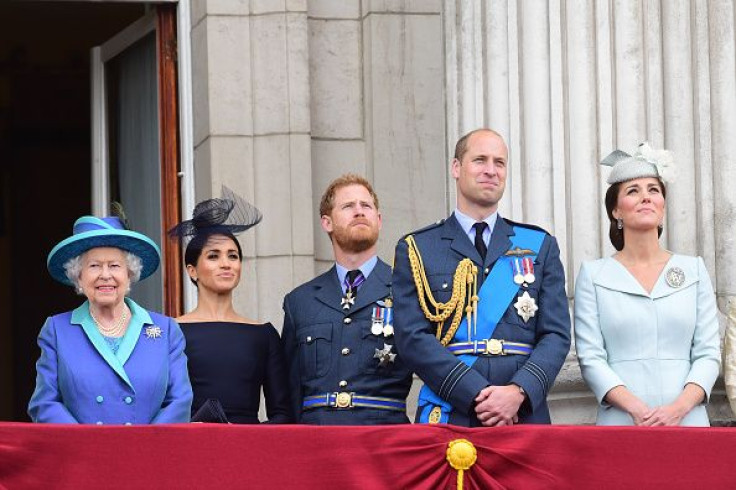 © Copyright IBTimes 2023. All rights reserved.