Queen Elizabeth Skipping Annual Event Sparks Rumors Of Deteriorating Health On Twitter
KEY POINTS
Queen Elizabeth recently sparked health concerns among royal fans
Her Majesty's death is rumored to be looming
Queen Elizabeth reunited with Prince Philip last weekend
Queen Elizabeth recently sparked rumors that her health is deteriorating.
After canceling her appearance at an event that she has attended since 1943, some royal fans expressed their concern regarding Her Majesty. On Twitter, some of them even wondered why rumors about the monarch's imminent death continue to persist.
"I wonder if they are setting the stage for Queen Elizabeth to die? If she were to die, they would have a #StateFuneral for her," Twitter user @Q172018 said.
"Could be Queen Elizabeth's health is failing so they say," the same Twitter user said.
"I do hope Britain's Queen Elizabeth's health improves soon," Twitter user @JoyceBruns said.
Meanwhile, after canceling her royal engagement, the Queen stepped out in a public to only cause an even greater worry among her supporters. She was photographed driving her car to Sandringham, and eagle-eyed netizens claimed that she was wearing an arm brace. However, it is also possible that Her Majesty's arm was wrapped simply because it was cold.
Behind her private car is the vehicle of Princess Anne, who is driving with Prince Philip in the passenger seat. Details about the three senior royals' engagement have not been released.
But earlier this month, Prince Philip also sparked concern among some netizens after rumors swirled that he passed away at the age of 98. Twitter users claimed that an announcement will be made by BBC regarding his untimely demise.
However, the rumors were proven to be incorrect. Not only did the BBC not make an announcement, but Prince Philip also hasn't died. Following the shocking rumors, Prince Philip also made a public appearance to confirm that he's alive and well.
Last month, the Duke of Edinburgh was rushed to the hospital to seek treatment for a pre-existing condition. After checking out of the hospital, some netizens teased about the dad of four's aging appearance. They also mocked him after seeing the redness around his eyes.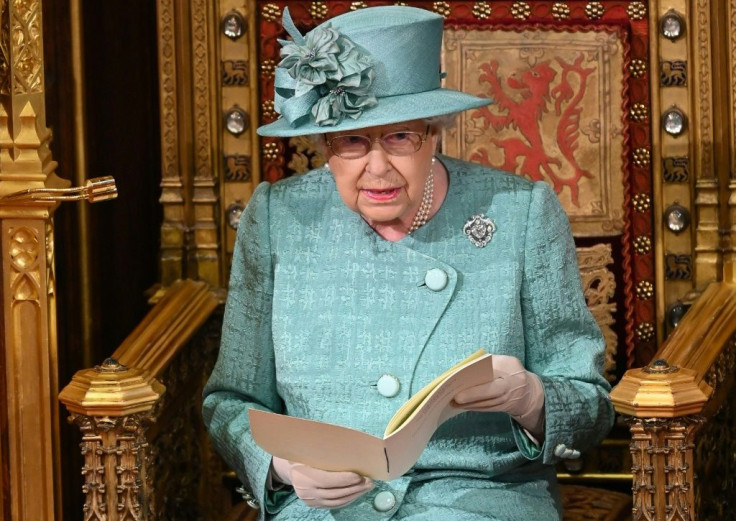 © Copyright IBTimes 2023. All rights reserved.