Queen Elizabeth Stuns In Red Coat Sans Meghan Markle On Duchess' Birthday
Queen Elizabeth II attended a church service without Meghan Markle this past weekend.
The Queen is in Balmoral, Scotland for her summer break and she is expected to stay there for around two months. On Sunday, Her Majesty was spotted looking stunning and elegant in a red coat with matching red hat on the way to church. The monarch accessorized with a silver brooch.
Markle was noticeably missing since the Queen was accompanied by another female in the vehicle. The Duke and Duchess of Sussex were expected to be in Scotland, too. The Queen reportedly invited Markle to visit her on her Balmoral estate with baby Archie Harrison on her birthday. Queen Elizabeth II wanted to have a "quiet chat" with her granddaughter-in-law during the visit.
"This might be a good opportunity to have, not an assessment of her, but a quiet chat away from the madding crowds as to how she thinks it is going," royal expert Phil Dampier said.
"I think in quiet moments and quiet walks up by the river the Queen might have a few words of advice for her. I'm sure there must be things where she perhaps thinks things could be done better, so I'm sure she would give her some advice, especially if she asks for it."
Queen Elizabeth II and Prince Charles are reportedly "backing Meghan all the way " despite the criticisms plaguing Prince Harry's wife. The Queen showed her support to Markle by inviting her to her favorite place so the invite was "heartfelt." Princess Eugenie once said that the Queen is "the most happy" when she is in Scotland. Royal author Juliet Rieden said the same.
"This is where she loves to be, this is holiday time for the Queen. She always said this is where she feels most herself and feels most free," Rieden told Nine News.
"When they are out having their barbecues, which they love to do out in the grounds of Balmoral – it's a massive estate, the most beautiful grounds – where they literally set up a barbecue. And afterward the Queen does the washing up."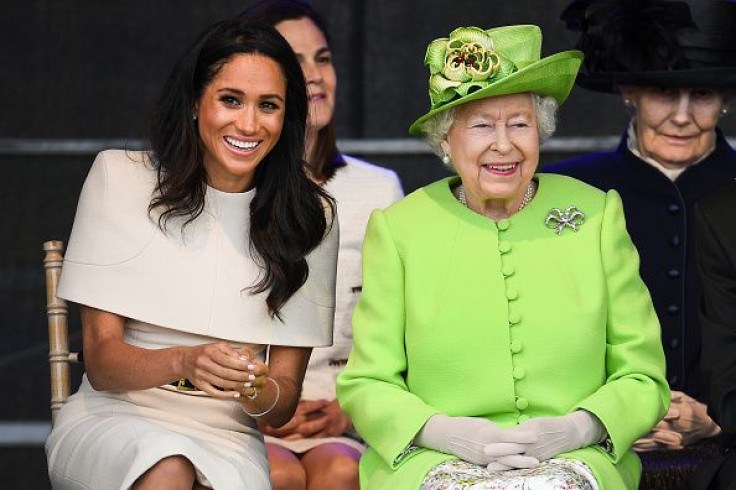 © Copyright IBTimes 2023. All rights reserved.