Queen Elizabeth Was Not Afraid Of Death, Has 'Hope In The Future', Archbishop Of Canterbury Claims
Archbishop of Canterbury Justin Welby shared what he took away from his meeting with Queen Elizabeth in June.
KEY POINTS
Buckingham Palace announced Thursday that Queen Elizabeth died "peacefully" at Balmoral Castle
The Archbishop of Canterbury met with the late monarch in June to confer a special Canterbury Cross
Welby attended a service of prayer and reflection organized in honor of Queen Elizabeth on Friday at St. Paul's Cathedral in London
Archbishop of Canterbury Justin Welby revealed, during an appearance on BBC Radio 4's "Today" show, what he took away from his meeting with Queen Elizabeth in June.
The Church of England leader claimed Queen Elizabeth had "no fear of death" and had "hope for the future."
"I came away thinking there is someone who has no fear of death, has hope in the future, knows the rock on which she stands and that gives her strength," he said, per The Guardian.
"You felt that history was in front of you, but it was history with those piercingly blue eyes twinkling, that extraordinary smile and the relishing of a quick dry comment," Welby added.
To recall, the 66-year-old church leader met with Queen Elizabeth in late June to award her a special Canterbury Cross to commemorate her unwavering dedication to the Church of England in her Platinum Jubilee year.
Most, if not all, royal followers are aware that Queen Elizabeth faithfully served as the ceremonial head of the Church of England since 1952. Following her death, the position now passes to her eldest son and heir apparent, King Charles III.
On Friday evening, Welby attended a service of prayer and reflection organized in honor of Queen Elizabeth at St. Paul's Cathedral in London. On a first-come, first-served basis, a limited number of seats were made available to the public, and freshly elected prime minister, Liz Truss, was among the guests.
Welby later expressed his support for King Charles' first address as monarch and saluted the new sovereign. "Thank you, Your Majesty, for these words of comfort and hope for us all, spoken amidst such profound sorrow. We hold you and your family in our prayers. May you know God's faithful love now and always," he wrote, of King Charles' personal speech, on Twitter.
King Charles III, in a pre-recorded address, praised the legacy of service of Queen Elizabeth and explained how it would inspire his own reign.
"I speak to you today with feelings of profound sorrow. Throughout her life, Her Majesty The Queen – my beloved Mother – was an inspiration and example to me and to all my family, and we owe her the most heartfelt debt any family can owe to their mother; for her love, affection, guidance, understanding and example. Queen Elizabeth was a life well lived; a promise with destiny kept, and she is mourned most deeply in her passing. That promise of lifelong service I renew to you all today," the new British monarch said while seated in the Blue Room of Buckingham Palace with a photo of the late Queen Elizabeth beside him.
"In 1947, on her twenty-first birthday, she pledged in a broadcast from Cape Town to the Commonwealth to devote her life, whether it be short or long, to the service of her peoples. That was more than a promise: it was a profound personal commitment which defined her whole life," Charles said "She made sacrifices for duty. Her dedication and devotion as Sovereign never waivered, through times of change and progress, through times of joy and celebration, and through times of sadness and loss," he continued.
King Charles also announced that Camilla Parker-Bowles would now be known as Queen Consort and his eldest son, Prince William, as the new Prince of Wales.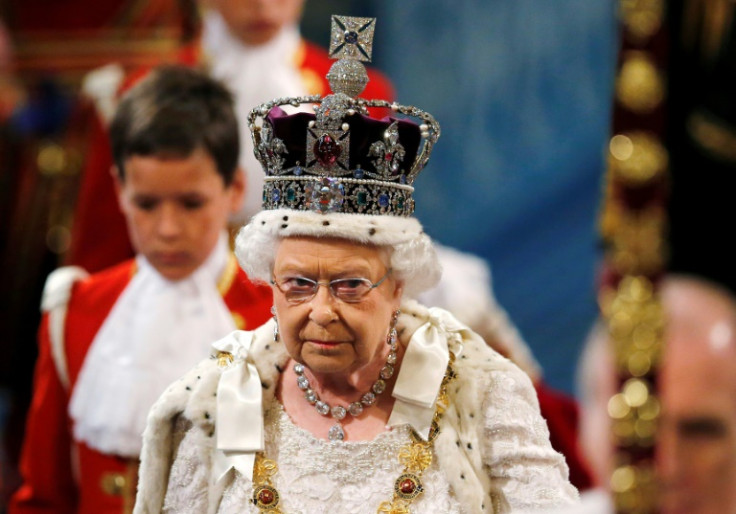 © Copyright IBTimes 2023. All rights reserved.
FOLLOW MORE IBT NEWS ON THE BELOW CHANNELS