Queen Elizabeth Wedding Cake: Piece Of Royal Wedding To Be Auctioned After 70 Years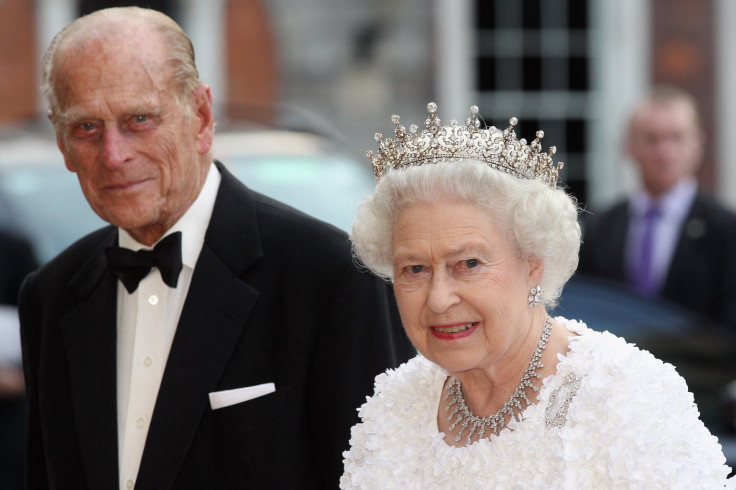 Britain's Queen Elizabeth II married Prince Philip, the Duke of Edinburgh, in 1947 but an auction house in the U.K. will now give you the opportunity to be a part of the royal wedding, by owning a piece of the cake.
The queen, who recently celebrated her sapphire jubilee — 65 years on the throne — married Prince Philip on Nov. 20, 1947. The couple will celebrate their 70th wedding anniversary this year.
Read: Queen Elizabeth II Makes Her Own Sparkling Wine
Their wedding cake stood almost six feet tall, weighing six hundred pounds. It was topped with a silver model of St. George and the Dragon, gifted to the couple as a souvenir, Royal Central reported. It was preserved as a part of British heritage but destroyed by vandals in 2015.
However, a piece of the cake from the wedding celebration is going up for auction by Hansons Auctioneers in Etwall, South Derbyshire. The seven decades old piece has been kept in a small box decorated with wedding bells. The inscription on the box reads, "Presented to Mr C. Dickman by Princess Elizabeth, Nov 20th 1947."
"It's undeniably a very sweet thing," Hansons Auctioneers' Jim Spencer told Burton Mail. "As soon as I saw it I thought 'crumbs, what a piece of history!' I expect it to make a tasty price at auction. There's no Best Before date here, it can only improve with age in terms of historic importance and value."
This is not the first instance when a piece of the queen's wedding cake has gone up for auction, with another piece sold in January this year. The piece put for auction at Hansons Auctioneers is a part of the Antiques and Collectors Auction, which runs until Wednesday. The cake is expected to go for anywhere between 100 to 150 pounds ($125-190 approximately).
© Copyright IBTimes 2023. All rights reserved.