Queen Margrethe Removing Grandkids' Titles Will 'Absolutely' Influence King Charles: Royal Pundit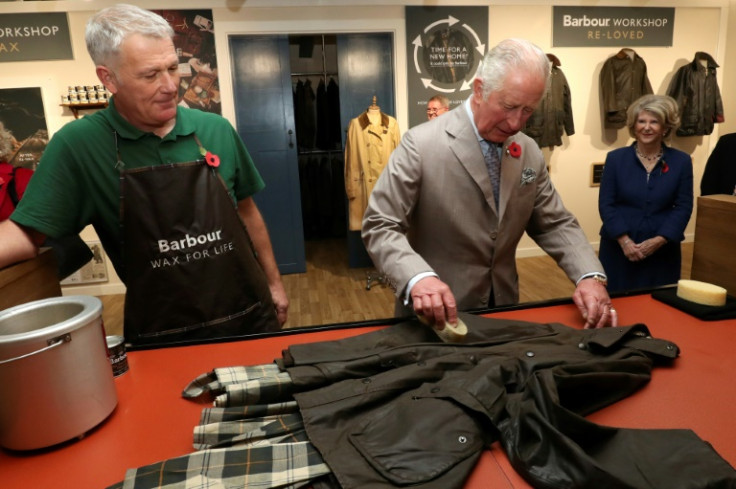 KEY POINTS
Royal author Lady Colin Campbell weighed in on Queen Margrethe II's decision to strip four of her grandchildren of their prince and princess titles
The royal pundit said she believes the Danish queen's decision would "absolutely" influence and help King Charles III
It's long been reported that King Charles wants a "slimmed down" British monarchy
King Charles III may be keeping an eye on how Denmark's queen's removal of some of her grandchildren's royal titles plays out, a royal pundit has suggested.
British author and socialite Lady Colin Campbell, who has written several books on the British royal family, recently weighed in on Queen Margrethe II's announcement that her four grandchildren with her youngest son Prince Joachim will no longer be able to use the titles of prince and princess and how it may affect King Charles' long-rumored plans to restructure the British monarchy after taking over the throne.
In a recent Q&A on YouTube, Campbell said she believes Queen Margrethe's decision would "absolutely" influence and help King Charles, who has long been reported to be a proponent of a "slimmed down" British monarchy.
"All of these royal families are related. They're good friends," Campbell said. "They have common interests, one of which is survival in a sometimes hostile climate. You'd be very naive if you thought they didn't exchange ideas."
The royal expert told her viewers that the exchange of ideas between monarchs or royal families doesn't mean they seek each other's approval or they do things "in tandem." What it means is "there is a degree of cooperation, shared information, and the understanding that this is the way they think [and] they need to proceed to preserve the monarchic form of government," she claimed.
Campbell noted that Queen Margrethe II said in her statement Wednesday that her decision to remove some of her grandchildren's royal titles was "in line with similar adjustments that other royal houses have made in various ways in recent years."
The royal expert pointed out that a few years prior to the Danish royal family's shake-up of titles, King Carl XVI Gustaf of Sweden removed almost all of his grandchildren from the royal house in 2019, except for two grandchildren who are in direct line to the throne.
The children remain members of the royal family and retain their titles of dukes and duchesses, but they no longer have the title of royal highness and are not expected to perform official royal duties.
Campbell's comments came after The Times of London royal editor Roya Nikkhah reported on Sept. 25 that King Charles III has not yet decided whether his grandchildren with Prince Harry and Meghan Markle will be allowed to use the titles prince and princess.
Archie, 3, and Lilibet, 1, are technically entitled to start using the royal titles as grandchildren of the sovereign.
Nikkhah claimed that the indecision was "heightening tensions" between Charles, 73, and the Duke and Duchess of Sussex, who are "understood to fear" that his father may strip their children of their titles.
Royal experts have suggested that King Charles is holding off granting the titles until Prince Harry and Markle's Netflix project and memoir are out, according to Page Six.
A spokesperson for King Charles previously addressed the lack of title updates, telling the Times in a statement that the monarch was focused on "the mourning period" for his mother, Queen Elizabeth II, who died on Sept. 8.
"It's unlikely you'll know other titles during that period. I'm sure at some point there will be discussions," the spokesperson added.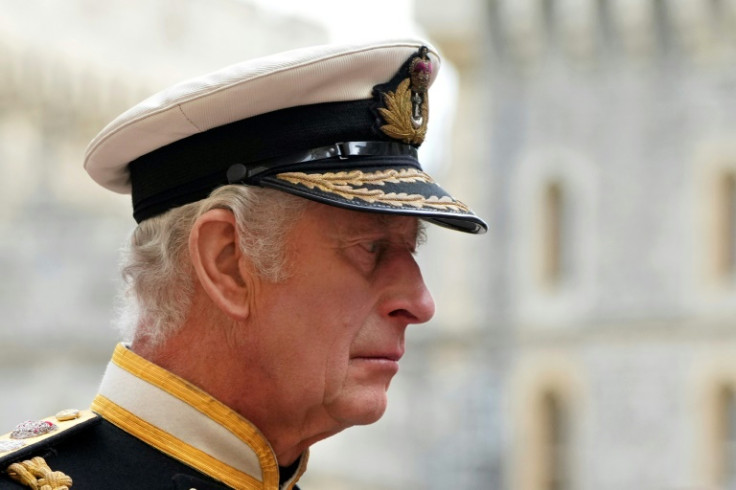 © Copyright IBTimes 2022. All rights reserved.
FOLLOW MORE IBT NEWS ON THE BELOW CHANNELS