Quentin Tarantino Talks About Bruce Lee Controversy, Harvey Weinstein's Behavior
KEY POINTS
Quentin Tarantino's "Once Upon a Time in Hollywood: A Novel" came out Tuesday
The director guested on the "Joe Rogan Experience" podcast to promote it
The podcast host asked him about the controversial Bruce Lee fight scene
He was also asked about Harvey Weinstein, who produced a number of his movies
Oscar-winning director Quentin Tarantino has opened up on various controversies in his career, including the Bruce Lee fight scene in the 2019 movie "Once Upon a Time in Hollywood."
Speaking on the "Joe Rogan Experience" podcast Tuesday, the 58-year-old director answered host Joe Rogan, who asked about the fight scene and noted that "a lot of people thought you made Bruce Lee into an a--hole."
"I can understand his daughter having a problem with it, it's her f--king father, I get that. But anybody else [can] go s--k a d--k," Tarantino said as per the New York Post.
"If you look at it, it's obvious Cliff tricked him, that's how he was able to [beat him]," he added.
According to the director, it's elaborated a bit more in the book, which he promoted during the interview. The director published the book "Once Upon a Time in Hollywood: A Novel" Tuesday.
Tarantino also explained that the scene consists of a best-two-out-of-three contest between the Stuntman portrayed by Brad Pitt and Lee's character played by actor Mike Moh. In the scene, the stuntman lets Lee win the first round to learn his move and then uses it against him to win in the second round.
"Stuntmen hated Bruce on The Green Hornet, it's in Matthew Polly's book," Tarantino explained. "Bruce had nothing but disrespect for American stuntmen and was always hitting them. He was always tagging them with his feet and his fists and it got to the point where they refused to work with him."
The host also asked Tarantino about Harvey Weinstein, who produced a number of his movies in the past and was sentenced to 23 years in prison in 2020.
The director said the entire incident made him feel "sad" and considered Weinstein a "f--ked up father figure," according to People.
"I wish I had talked to the guy. I wish I had sat him down and had the uncomfortable conversation," he added.
However, Tarantino clarified that he had not been aware of "any rapes or anything like that."
"I wish I had sat him down and gone, 'Harvey you can't do this, you're gonna fuck up everything.' I don't think anybody talked to him about it," he explained. "And the thing about it is everybody who was in his orbit knew about it … They didn't know any, probably they didn't know anything about rapes. But they had heard things."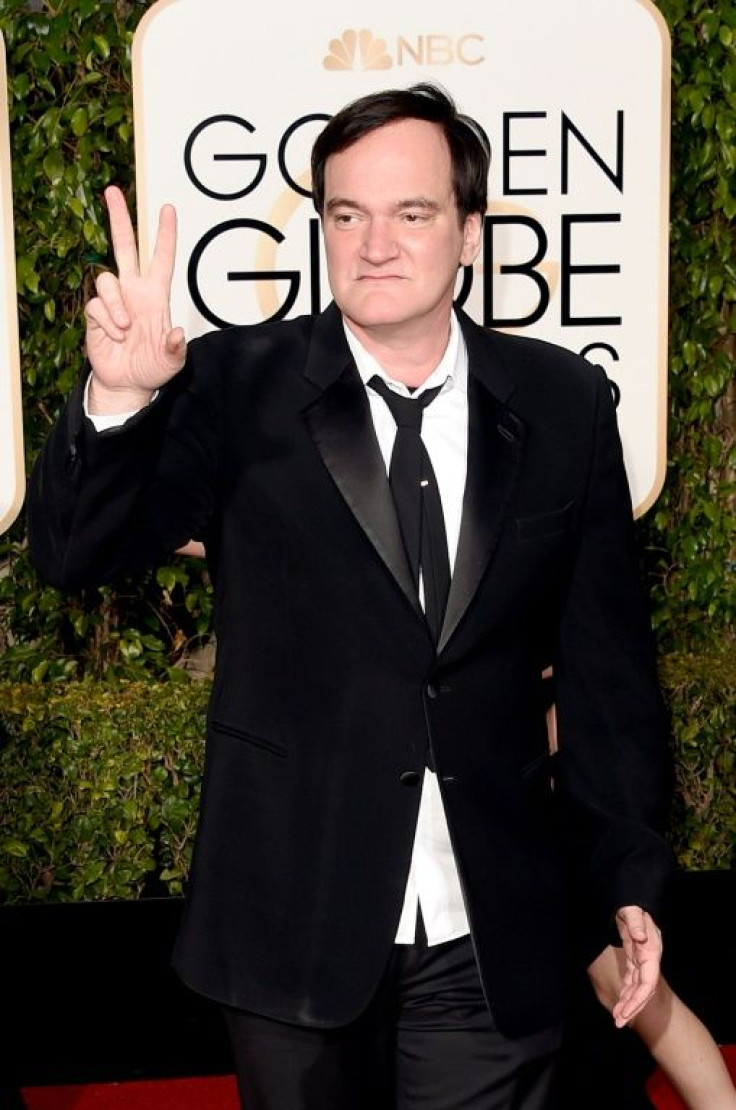 © Copyright IBTimes 2023. All rights reserved.