R Kelly's Alleged 'Cult Victim' Joycelyn Savage Breaks Silence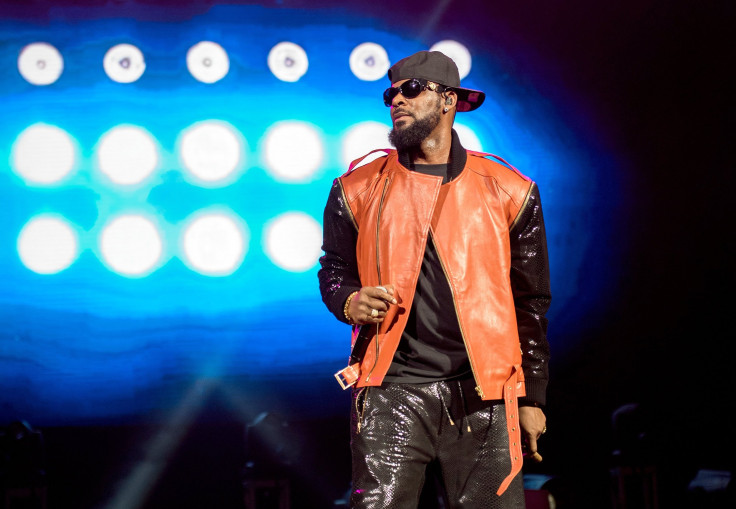 One of R. Kelly's alleged "cult" victims broke her silence Tuesday, following the news that the singer is holding her and other young women captive. Joycelyn Savage, whose father Timothy Savage claim's she's a member of an alleged Kelly-run cult, instructed her family to "please stop" in a video acquired by TMZ.
News broke Monday that the "Trapped in the Closet" singer was holding young women captive. The victims' families reported the alleged abuse, which was later corroborated by three former employees of Kelly, according to BuzzFeed News. Six women are reportedly being housed in Atlanta, Georgia and Chicago, Illinois.
Read: R. Kelly's Alleged Captive Denies Singer Confined Her, Says She Doesn't Feel Like A Hostage
Savage directed the message to her family, but "especially" her father for publicly addressing her living arrangements and relationship with the R&B singer.
"Dad, you know everything that's going on with the media and the internet, and what you have done is a complete disaster and you need to stop," Savage said. "Right now, I am fed up with everything you're doing. You're embarrassing me and the whole entire family."
Savage asserts that she's "happy" with her current situation, claiming that her father was previously aware of the arrangement from the night she first met the famed singer.
"I am happy where I'm at and the people I'm around, and it's getting out of hand," she added. "You know the situation that had happened that night when I went to meet Kelly. I would like for you — matter of fact, I would love for you to stop what you're doing."
She concluded her video statement, saying, "I can't believe you even went this far. I love you to death, but I need you to understand me. Please stop what you're doing — please."
Savage's comments follow a Monday press conference held by her family (i.e. father, mother and sister) during which her mother claimed that she was "severely brainwashed." Savage spoke with TMZ Monday about the news, saying she's "never been held hostage or anything of that nature." However, she remained silent on her current whereabouts and living situation with Kelly.
Read: R. Kelly Net Worth And Money After Story Claims Singer Controlled Women In Cult
Kelly has reportedly denied all accusations made by the Savage family.
According to BuzzFeed, three former members of Kelly's former circle — Cheryl Mack, Kitti Jones and Asante McGee — corroborated the parents' accusations. The women confirmed that every aspect of their lives was controlled by the singer, including how they dressed and when they went to sleep. He also allegedly recorded his sexual encounters with the women both with and without their knowledge.
McGee addressed her previous living arrangements with Kelly at the Monday press conference, claiming she "participated and witnessed" several acts that she was in opposition to.
"I've been reading the blogs and everyone is saying 'Oh, we're lying. Kelly is not this monster — he's not that person,'" McGee said. "I've always been a fan of Kelly from day one — I was always defending him until I got behind closed doors."
She then "reached out" to the parents of other victims, including Savage's, because she didn't like what she had witnessed.
Accusations made against Kelly didn't come as a surprise to some, who pointed to his previous controversies as signs that the allegation could hold water.
The "I Believe I Can Fly" singer faced charges for numerous sex tapes and for allegedly partaking in group sex with minors, according to Rolling Stone. However, his most notable involvement with a minor was his one-year marriage to late R&B singer Aaliyah, which was a heavily cited example amongst Twitter users Monday. Aaliyah was 15 years old when she tied the knot with Kelly.
Follow me on Twitter @dory_jackson
© Copyright IBTimes 2023. All rights reserved.