Racial Justice Organization Cuts Staff After Overspending On 'Fancy Meals,' Lavish Events: Report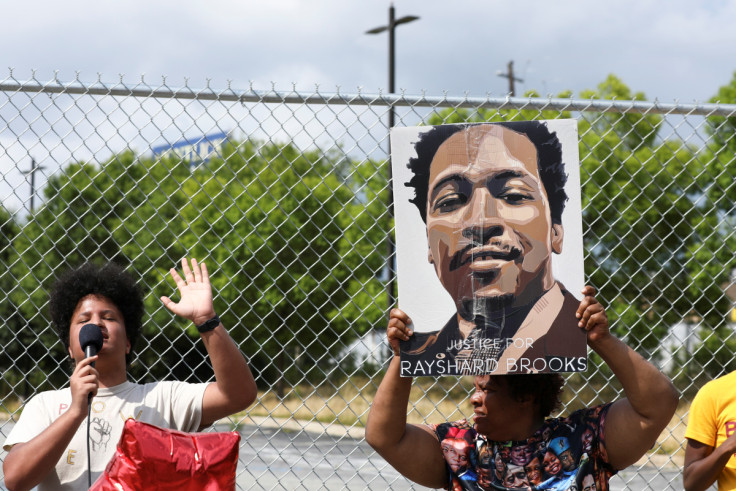 KEY POINTS
COC spent funds on 'fancy meals and extravagant offices,' a former employee said
The organization seemed more interested in throwing 'an elaborate party,' another ex-staffer said
Insider previously reported that COC was suffering from internal issues and ineffective leadership
A popular racial justice non-profit organization has reportedly laid off employees and implemented budget cuts after supposedly overspending on setting up "extravagant" business offices, and some lavish events.
The Oakland, California-based non-profit Color of Change (COC) has been burning its cash through since 2020 even as revenue declined, Insider reported Wednesday. Documents viewed by the outlet and staff members it spoke to revealed how the organization spent millions on executive salaries, lavish events, and some projects that had questionable impacts on Color of Change's social justice focus.
In a Medium post on June 23, after Insider forwarded to the organization results of its reporting on the matter, COC board chairs wrote that the non-profit was cutting its budget by $23 million after an earlier cost projection of $43 million.
As part of the cost-cutting measures, the board chairs said the organization would pause some of the projects launched in the last few years and "instituting pay cuts that are steepest at the top."
"One recent media story and another upcoming have created false and damaging narratives for us to navigate," the board chairs also wrote but did not provide further details about which outlet released the story.
Insider previously reported that the organization has been suffering from internal issues, ineffective leadership, and multiple layoffs, as well as job cuts on April 10 among staffers who were members of the COC union formed in 2020. The union filed a complaint with the National Labor Relations Board (NLRB), alleging that the April 10 layoffs were illegal.
In its Wednesday report, Insider revealed that 49 staffers were laid off a week after board chairs published the Medium post, citing staff and a list of eliminated roles reviewed by the outlet. The outlet added that there were two previous layoff rounds at COC this spring.
Staffers and documents, according to the report, revealed that the organization hasn't been raising enough funds to pay for its bills and it is millions behind in some payments due.
Ben O'Keefe, a media producer who worked for COC in 2019, told the outlet that spending was unrestrained during his time with the non-profit, with around $25,000 spent on each episode of a podcast that only had fewer than 300 listeners each month.
"Money was never an object, which sounds like a good thing until you start to understand that people are donating $5 a month, and it's all they have. It's being spent on fancy meals and extravagant offices and not much else," O'Keefe said.
Salaah Muhammad, an ex-regional manager who was among the staffers let go in the spring, said accounting controls were lax.
Muhammad and another person with access to COC's budget information said hundreds of thousands of dollars were spent on carnivals on Martha's Vineyard to celebrate Black History and raise awareness on book bannings. COC, however, disputed the amount Muhammad provided, saying the Martha's Vineyard event only cost $7,000 to execute.
COC spent $200,000 on a high-profile event at the Art Basel in Miami to emphasize public safety through art, but the non-profit rejected a $5,000 project in the winter of 2021 to fund a coat drive for homeless people in Minneapolis, Muhammad said.
Planning and budgeting documents reviewed by Insider showed that COC paid at least $28,697.37 for the Martha's Vineyard event.
"For an organization that says they're doing all of these things to make the world a more humane, a less hostile place for Black people, it seems as though they're more aligned with wanting to throw an elaborate party," Muhammad said.
Insider reported further that the board hiked COC president Rashad Robinson's base salary in 2019 and awarded him a $73,000 bonus. In that year, Robinson was compensated above $485,000, an amount nearly $125,000 more than the salary of the NAACP in 2019, as per COC 2019 charitable filings, Insider noted.
In 2020, COC didn't report the salaries of its executives and also didn't release its charitable filings for 2021 and 2022.
Many current and former employees told the outlet that they found Robinson to be more concerned about advancing his personal brand using the organization's resources than actually promoting COC's advocacy of racial justice.
A spokesperson for COC directed International Business Times to the organization board chairs' Medium post that the former said "proactively speaks to the issues raised" on Insider's Wednesday report.
Founded in 2005 by Van Jones and James Rucker, COC says on its website that its mission is to "help people respond effectively to injustice in the world around us." It claims to have a "national online force driven by 7 million members."
(This article has been updated to include a COC spokesperson's response to IBT's request for a comment.)
© Copyright IBTimes 2023. All rights reserved.