Racially Charged Casting Controversy Rocks Historic Theater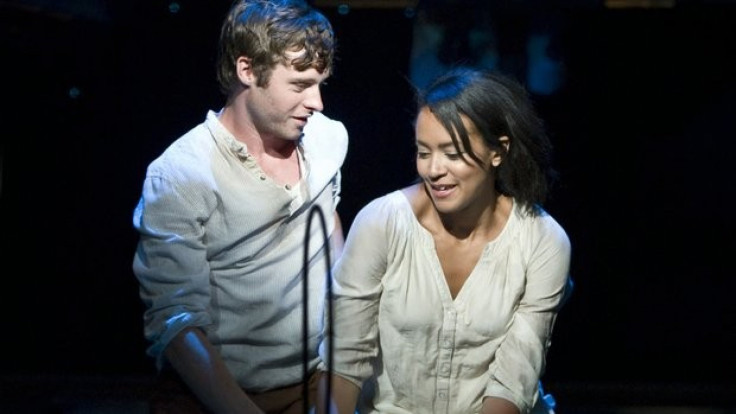 Do casting directors have an obligation to match actors with their characters' ethnicities? La Jolla Playhouse, a nonprofit theater based in San Diego, is about to find out.
The theater on Thursday set off a social-media firestorm over the casting of its upcoming production of The Nightingale. Although the Hans Christian Andersen tale is set in Feudal China, the cast contains few Asian actors. When news of the casting broke, negative comments began to trickle in on the theater's Facebook page -- so much so that La Jolla's artistic director, Christopher Ashley, posted an update defending the theater's casting choices.
Hans Christian Andersen was writing a satire of the West, and setting it in China, Ashley wrote. It's not about Asia. What's really important to the piece is to have completely colorblind casting.
But some members of the local theater community were not convinced, and by the following day, responses to the show, and Ashley's comment, were igniting the blogosphere with ire.
If you didn't want any Asian people in your show, you should have set it somewhere else, wrote one angry blogger. Nobody would have cared if you decided to set it in Generic White City, because that's what we've come to expect in our entertainment.
This is a professional theater with a budget and access to any and every Asian-American actor in the country, ranted another. It boasts a director of international fame and a writing team that has won Tony Awards -- all they had to do was say, Hey, this show is set in China. Let's cast some Asians up in here.
Such impassioned responses have touched upon an ongoing debate in the casting world over the often-blurry line between artistic license and offensive stereotype. While few would argue for a return to the days of Mickey Rooney's portrayal of Mr. Yunioshi in Breakfast at Tiffany's, some worry that the rights of directors to be able to interpret a show in their own way are being toppled in the wake of political correctness run amok. At the same time, it's difficult to dismiss the missed opportunities for minority actors when important roles reflecting their own heritage are given to actors of a different race.
Last year, when Hartford's TheaterWorks produced Stephen Adly Guirgis's The Motherf**ker With the Hat, it cast two 20-something white actors in roles written for 30-something Latinos. The decision provoked criticism from the playwright himself, prompting the theater's artistic director, Steve Campo, to write a letter to The New York Times defending his decision.
It is a tribute to his skill that Stephen Adly Guirgis, though not Hispanic, is able to so credibly depict a culture not his own, as he does in 'The Motherf**ker With the Hat,' Campo wrote. How gracious it would be of him to allow that actors (of whatever heritage) might succeed in acting, much as he has in writing.
But the controversy didn't end there. Guirgis took to Facebook with an extended rant -- which has since been shared almost 300 times -- that blasted the theater for omitting the character's ethnicity in the original casting breakdown. Latino actors were willfully denied the opportunity to audition and play the roles that were explicitly written for them, Guirgis wrote. This was not an 'artistic choice' to go white and younger with these roles.
That last point has been repeatedly made amid the La Jolla controversy as well. Considering the scarce amount of roles available for minority actors -- and Asian actors in particular, according to some -- the idea that professional theaters should take every opportunity to give those actors equal stage time is not just valid; it's crucial.
As one actress of Asian descent put it on her blog: I have read that La Jolla Playhouse is calling the casting of this show 'A Rainbow.' Here's the funny thing about rainbows -- the color yellow is rarely in that rainbow when it falls on other shows.
This diversity debacle I lay directly at the door of the creative team, she continued. At any point, someone in the process could have stated the obvious, that if no Asian Americans were to be cast, perhaps the setting should change from China.
© Copyright IBTimes 2022. All rights reserved.
FOLLOW MORE IBT NEWS ON THE BELOW CHANNELS